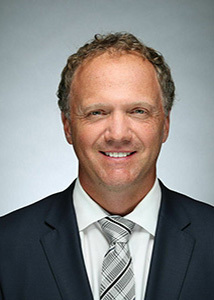 Marc Seaman has been with Microsoft Canada since 2004, and is currently the company's vice-president, Education Segment. He previously held the position of national director of Corporate Communications and Public Affairs. Marc began his career in marketing roles for both the Ottawa Senators and the Ottawa Rough Riders in the early 1990s, before joining GPC- Fleishman Hillard as vice-president of its communications practice.
Marc has a strong passion for the National Capital Region and a long history of community involvement. He served as the chair of the Shaw Centre from 2013 to 2017, and is currently a board member of the Ottawa Sport Hall of Fame. Marc was a member of the board of governors for The Ottawa Hospital from June 2012 to June 2016 where he chaired its Communications Committee. He served on the board of governors of the University of Ottawa from 2001 to 2006, including serving on the Executive Committee and chairing the External Relations Committee. Marc has also served on the United Way of Ottawa cabinet, national board of the Boys and Girls Clubs of Canada, as a jury member for the Premier's Teaching Awards and as a member of the organizing committee for the 2016 One Young World forum.
Raised in a francophone household in Ottawa, Marc is fluently bilingual and holds a bachelor's degree in Communications from the University of Ottawa. His professional achievements have earned him the International Association of Business Communicators Award of Excellence, and he was a recipient of the Ottawa Business Journal's Forty Under 40 in 2007. Marc has also received Manager of the Year honours and the Judy Elder Leadership Award for Microsoft Canada.