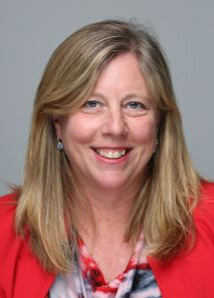 Deborah Lynn Morrison is an accomplished bilingual leader in the Canadian culture sector with over 20 years of experience. She is the president and chief executive officer (CEO) of Experiences Canada, the largest and oldest youth travel and exchange program in Canada. Her previous experience includes over ten years as president and CEO, as well as publisher, of Canada's History and Kayak: Canada's History Magazine for Kids in Winnipeg, where she was instrumental in creating the Governor General's History Awards. Prior to this, Deborah was director of operations of the Historica Foundation of Canada (1999–2002), where she oversaw a $50 million endowment fund dedicated to furthering history education in Canada, and acted as secretary to Historica's Board of Directors and liaison to a 50-member volunteer council.
Her professional activities include chair of the Manitoba Heritage Grants Advisory Council program review committee (2012), juror for the Ontario Media Development Corporation (2013-2015) travelling consultant , member and former chair of the board of directors (2011–14) for Magazines Canada and she currently serves on the board of directors for the National Alliance for Children and Youth (since 2015).
Deborah holds a Master of Business Administration (Executive) from the John Molson School of Business at Concordia University (1998) and a Bachelor of Arts, Political Science from Carleton University (1986).