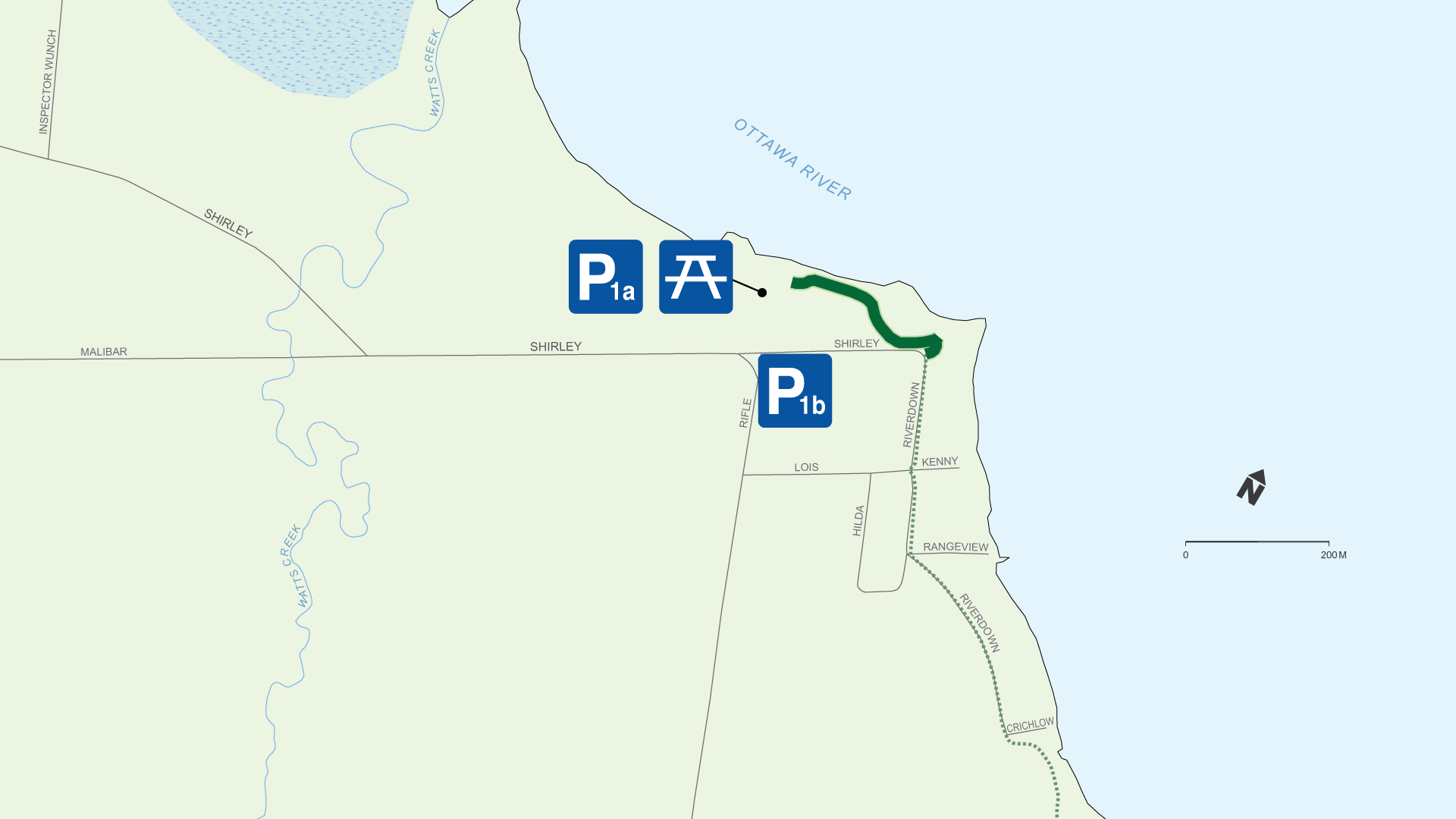 | | | |
| --- | --- | --- |
| Trail Length | Trail Type | Level of Difficulty |
| 275 m | Straight line | Easy |
The Shoreline Trail is located in the Shirleys Bay area, a provincially significant wetland and the largest marshland in the Greenbelt. The Shoreline Trail is a popular destination for observing shorebirds. It links the Greenbelt with the Ottawa River.
Recommended activities
Water sports and fishing

The Shoreline Trail is the only place in the Greenbelt that has a boat launch. It is a popular spot for several water sports.
Access to the boat launch is free.

Photography
Plant and wildlife observation

Shirleys Bay is located on an important bird migration route along the Ottawa River, and is an excellent place for birdwatching.
More than 270 bird species have been observed, including the bald eagle.

Picnics

There are covered and non-covered picnic tables at parking lot P1, close to the Shoreline Trail.
Points of interest
This trail offers spectacular views of the Ottawa River.
Trail code of ethics

Rules have been established to ensure that everyone can enjoy the area, today and in the future. Learn more here.