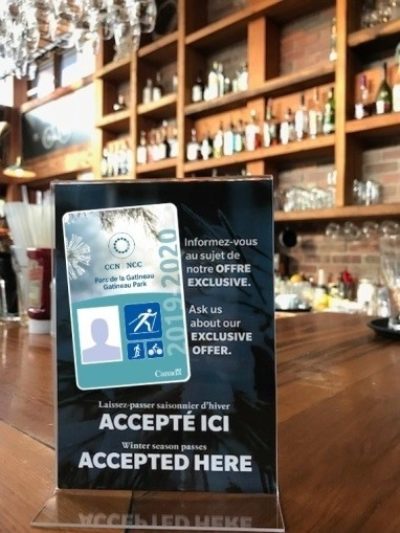 Have a season pass? Enjoy exclusive offers at more than 20 local retailers, sport shops, restaurants, accommodations, activities, events and ski centres simply by showing your card. You might just save enough to pay for your pass – and discover new businesses, products and services!
Show your support and visit them often this winter! Don't yet have a season pass? Buy yours today.
Events and training
Ski Centres
Sports Shops
Dining and Accommodations
Activities
Conditions
Offers are valid until March 31, 2020. Present your valid Gatineau Park winter season pass. Some conditions apply. Offers may change without notice. Reservations may be required. Subject to availability. Offers cannot be combined with any other offer, and cannot be transferred. For more information, contact our partner businesses and attractions.
Summer camping
10% discount on a camping site or ready-to-camp stay. Valid during the 2020 summer season, ending October 2020 (no dates restrictions). Promo code must be entered online when paying for the reservation. Season pass card must also be shown upon check in at the campground. Cannot be combined with any other offer.
The promo code was sent on February 13, 2019 to the email address used for the transaction. If you have not received it, please contact us at 819-827-2020 (option 3, Demsis) to obtain it.