⚠️ Content last updated in 2018.
Public consultation
The NCC is gathering feedback from the public and stakeholders. Comments will be shared with the NCC Board of Directors in November 2018, along with the project proposal and proposed amendments to the Greenbelt Master Plan(2013).
The proposed amendments and an overview of the project are available below.
An open house event was held on September 5, 2018. For those who were unable to attend the open house, comments can be provided in the box below or sent to info@ncc-ccn.ca by September 19, 2018.

About the proposal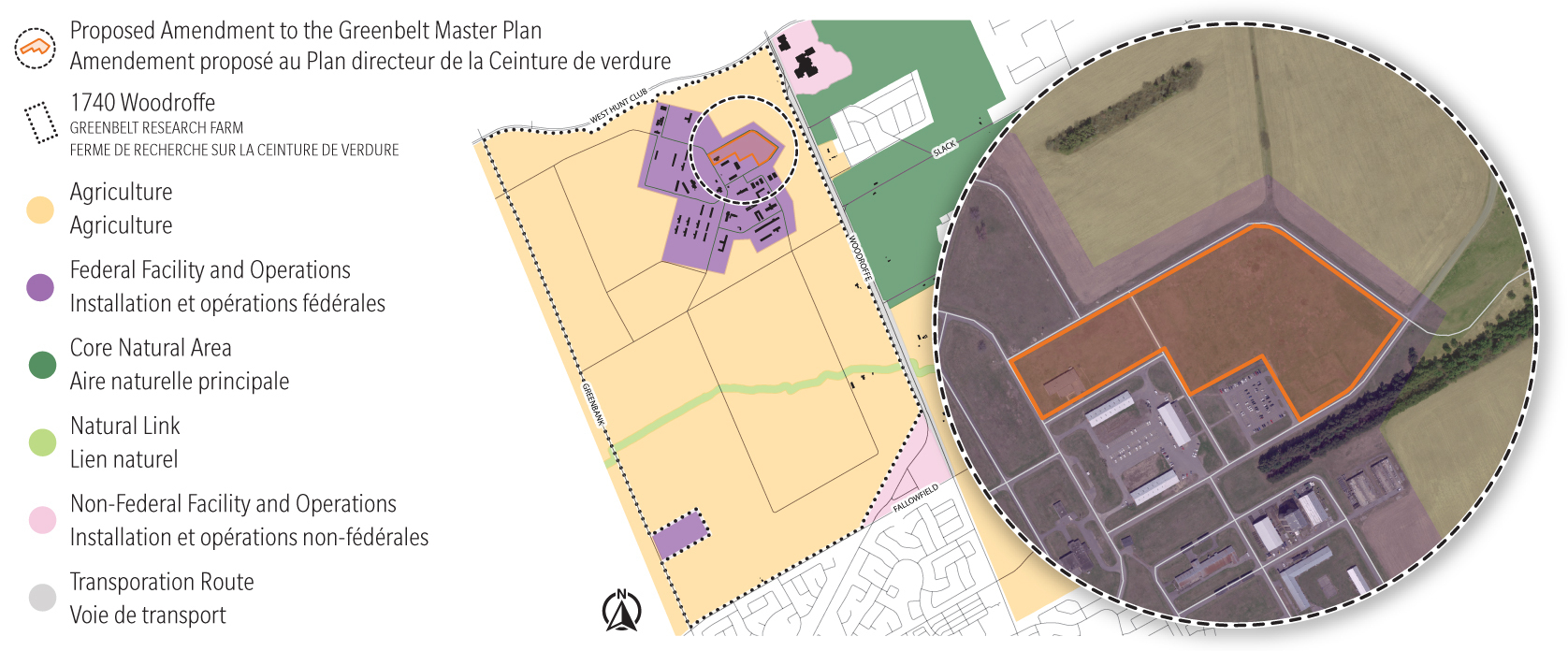 The NCC has begun discussions with the Ottawa Film Office and TriBro Studios about a new local state-of-the-art sound stage campus and creative hub on the site of the former Greenbelt Research Farm.
This project proposes to use a previously developed portion of the property, representing 9.86 hectares, which has been underused for many years. The proposed investments would breathe new life into the vacant buildings. According to the proponent's estimates, the project could create in excess of 1,000 skilled jobs, and generate $40 million annually in economic impacts.
To find out more about the proposal and its requirements, visit the Ottawa Film Office website.
About the Greenbelt Research Farm
The Greenbelt Research Farm, also known as the Woodroffe Storage Facility, is located in the Greenbelt's Southern Farm and Pinhey Forest sector. It is a former animal research centre, a 1960s-era federal facility that was officially closed on March 31, 1998.
This property is within the National Interest Land Mass (NILM), and on land designated for Federal Facilities and Operations in the Greenbelt Master Plan.It has been used primarily as a storage facility by the NCC for 18 years and, over the past seven years, a few buildings that were in a state requiring minimal intervention, were leased.
Since 2000, this serviced site remains mostly unoccupied and underutilized, despite efforts to find a federal department requiring a secluded and isolated space, away from residential neighbourhoods and communities.