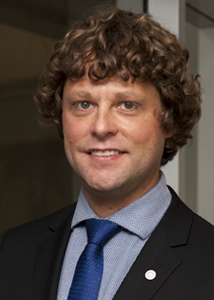 Cédric Pelletier
Conseiller en communications stratégiques
Sunday, March 10, 2019
5:00 pm

Canada's Capital Region - After a wonderful skating season, the Rideau Canal Skateway is officially closing for the season at 10pm this evening. The National Capital Commission (NCC) teams inspected the ice conditions today and determined that current and forecasted weather conditions are negatively impacting the ice on the Rideau Canal Skateway and are not conducive to repairing it any further this season.
The National Capital Commission gratefully acknowledges the work and dedication of the Rideau Canal Skateway teams, the contractors who prepared and maintained the ice, the concessionaires and the skate patrols who greeted and welcomed visitors from far and wide to skate or stroll on the Rideau Canal Skateway, a unique icon of Canadian winter traditions.
WARNING – UNSAFE ICE CONDITIONS
The mild weather and the rain are deteriorating the ice surface. In many places, ice thickness is being lost. Water on the ice surface may hide serious hazards. The NCC urges the public to keep personal safety in mind and remain off the Skateway, once it is closed. Observe the red flags, barricades and signs installed at Skateway access points. NCC staff and contractors will be working over the next few days to dismantle the equipment and infrastructure used in Skateway operations.
QUICK FACTS
The 49th skating season on the world's largest ice rink began on December 30, 2018 and lasted 71 days, matching the duration of the 2013-2014 season. During this period, the ice was open to skating for 59 days; as many skating days as in the 2014-2015 season.
The Rideau Canal Skateway greeted 1,493,524 visits, exceeding the previous record of 1,332,862 for the 2000-2001 season.
The greatest number recorded in one day, this season, was Saturday, February 16th with 95,632 visits.
PARTNERS AND SPONSORS
The NCC thanks Parks Canada, which maintains and operates the Rideau Canal.
The NCC enjoys the generous support of the presenting sponsor of the Rideau Canal Skateway, the Ontario Lottery and Gaming Corporation (OLG). The NCC also thanks the following sponsors for their contributions: NOKIA, Pepsi, BeaverTails® pastry, Access Storage, Cubeit, Friends of the Rideau Canal Skateway, Cityscape, Telus, the Professional Institute of the Public Service of Canada / ServicePlus and the Canal Ritz restaurant.