Media Advisory
Published on January 7, 2022
Canada's Capital Region—The National Capital Commission (NCC) is pleased to announce that it will create more outdoor space for exercise by opening a section of the Queen Elizabeth Driveway, from Fifth Avenue to Somerset Street, for non-motorized recreational activity, on weekends from 9 am to 5 pm, starting January 15, 2022.
This provides residents living in the densely part of the Capital, the opportunity to get outdoors to exercise, while practising safe physical distancing. The parkway should be used similar to an NCC's multi-use pathways, with the yellow centre line delineating direction; keep to your right.
In the event of heavy snowfall, the project could be temporarily interrupted. Should this occur, motorists will be able to drive while the road is being used by the City of Ottawa's maintenance crew.
The NCC will inform the public as soon as possible via social networks when a snow removal closure is planned and when the parkway reopens for active use only. The project will resume as soon as the snow removal operation is completed.
The National Capital Commission urges all users to exercise caution, respect working crews and equipment, and obey signage and flag persons on-site.
REMINDER
In light of the COVID-19 pandemic, the National Capital Commission (NCC) has increased its winter offerings throughout the National Capital Region. From the Greenbelt to Gatineau Park, and through increased funding to the Urban Winter Trails Alliance, there are more than 450 km of winter trails on offer.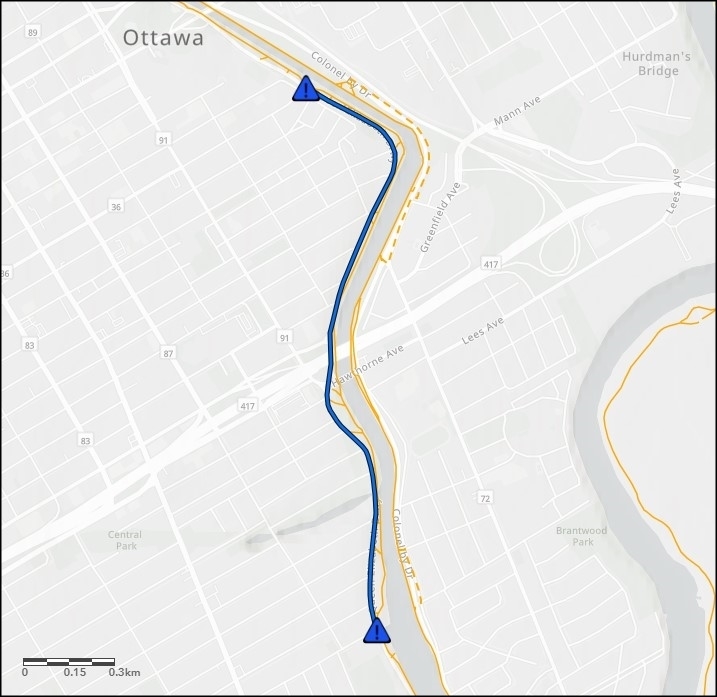 Media Information: 
Dominique Huras 
NCC Media Relations 
613-286-0886 (cellular)
dominique.huras@ncc-ccn.ca