Media Advisory
Published on February 12, 2021
As of Tuesday, February 16, 2021, the Queen Elizabeth Driveway, from Fifth Avenue to Somerset Street, will move to active use only on weekends, from 9 am to 5 pm. For this reason, and until further notice, the parkway will reopen to motor vehicle traffic on weekdays.
Since January 23, 2021, this project has provided residents living in the densest part of the Capital the opportunity to get outdoors to exercise while practising safe physical distancing during the Province of Ontario's stay-at-home order for the City of Ottawa. This effort to provide additional space will now continue during peak times, which have been observed to be on Saturdays and Sundays, with far less use being observed on weekdays.
In light of the COVID-19 pandemic, the National Capital Commission (NCC) has increased its winter offerings throughout the National Capital Region. From the Greenbelt to Gatineau Park, and through increased funding to the Urban Winter Trails Alliance, there are more than 450 km of winter trails on offer. 
We ask that all users of NCC assets continue to follow public health directives. As these directives evolve, the NCC will continue to inform the public as to their impact on our assets.
REMINDER
When reserved for active use only, the parkway should be used in the same way as the NCC's multi-use pathways, with the yellow centre line delineating direction of travel; keep to your right.
In the event of heavy snowfall, the project could be temporarily interrupted, and the NCC will inform the public as soon as possible via social media channels.
The NCC urges all users to exercise caution, respect working crews and equipment, and obey signage and flag persons on-site.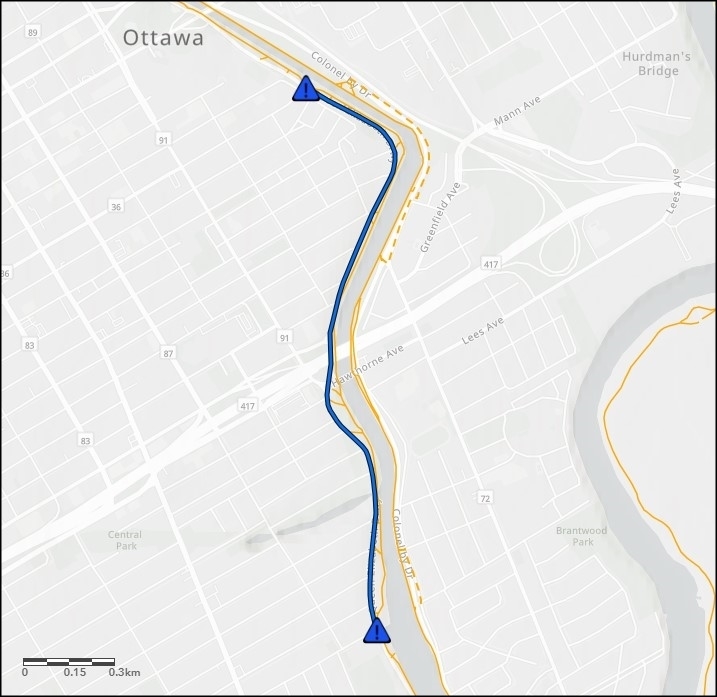 Media Information: 
Dominique Huras 
NCC Media Relations 
613-286-0886 (cellular)
dominique.huras@ncc-ccn.ca