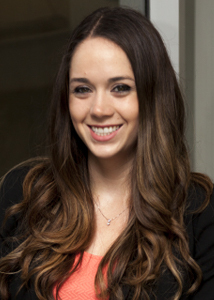 Dominique Huras
Strategic Communications Advisor
Thursday, May 9, 2019
11:15 am
Spring is here, and tulips are blooming! Early-season varieties have now started to bloom, and most tulips will be at their peak over the next two weeks, with brilliant, colourful displays all over the heart of the Capital. Follow their progress by checking out our Tulip Bloom Indicator.
Close to one million tulips of 100 varieties, along with thousands of other spring flowers, bring the National Capital Commission's (NCC) flower beds to life each spring.
As the official gardener of Canada's Capital, the NCC invites the public to enjoy an array of dazzling tulips that will brighten over 120 flower beds at 30 different sites, such as Parliament Hill, Commissioners Park, Major's Hill Park, Olympic Garden, Maplelawn Garden and the Canadian Museum of History, as well as along Confederation Boulevard, the historic Rideau Canal and the Capital's scenic pathways.
The first tulip beds in the Capital were planted in 1945, when the Netherlands sent 100,000 tulip bulbs as a postwar gift in gratitude for the role that Canadian soldiers had played in the liberation of the Netherlands.
The NCC stretches the tulip season by using early, mid-season and late-blooming tulips. We offer an interactive map to help tulip enthusiasts identify the many locations of our NCC tulip beds. To learn more about the tulip tradition and the friendship that links the Netherlands and Canada, please visit the "Tulip Legacy" Exhibit, presented by Canadian Heritage and the website of the Canadian Tulip Festival.
The most spectacular display of tulips is in Commissioners Park, by Dows Lake and the Rideau Canal in Ottawa. Close to 250,000 tulips, of 60 different varieties, bloom in the park's 30 flower beds. NCC landscape architects have applied unique designs to the tulip beds in the park, by combining tulips of different colours and sizes, or pairing them with other spring bulbs to produce a spectacular floral show.
Annuals after tulips
In late July, August and September, residents and visitors can admire the more than 100,000 annual flowers in the Capital Region's flower beds that the NCC planted as part of its horticultural program. The most colourful gardens can be found at Commissioners Park, Parliament Hill and Major's Hill Park, in Ottawa, and the Canadian Museum of History, in Gatineau.