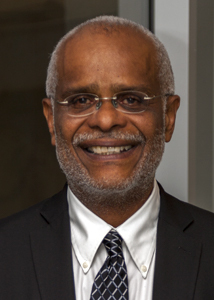 Jean Wolff
Gestionnaire principal en relations avec les médias
Thursday, August 1, 2019
12:00 am
Following an international competitive public tender process, the NCC has engaged O2 Planning + Design Inc. to assist in developing a renewed Master Concept Plan and set out a vision for the redevelopment of LeBreton Flats.
The award-winning Calgary-based firm focuses on shaping and building great cities and communities with a commitment to public interest, economic vitality, environmental responsibility, creative design and quality of life.
O2 has partnered with local firms to bring together expertise in a number of areas, including transportation and civil engineering knowledge of the LeBreton Flats site from Ottawa-based CIMA+. Other partners include L'Atelier Urbain from Montréal, which will bring award-winning bilingual public engagement tactics and an urban design practice that focuses on sustainable development. Ottawa's Paterson Group will bring its unique combination of expertise in engineering and archaeology to the team.
O2's team will be led by Chris Hardwicke, an internationally recognized urban designer, and planner. An accomplished facilitator, Chris Hardwicke is highly regarded for his strategic and collaborative approach to complex urban projects that brings diverse public agencies and stakeholders together around a shared vision. He previously served as a director of Build Toronto (now CreateTO), where he was responsible for providing strong direction and fiscal responsibility for the city's real estate portfolio.
QUICK FACTS
LeBreton Flats is located just 1.5 kilometres west of the Capital's Parliamentary Precinct and central business district; it is steeped in Canada's history. The Master Concept Plan will guide how the entire site develops over time. It will provide a refreshed vision for the redevelopment of LeBreton Flats. The overarching vision in the Master Concept Plan will enable the NCC to be open to a flexible real estate strategy to increase competition and leverage opportunities. O2's past projects include the following:
Halifax Regional Municipality Centre Plan
Edmonton Exhibition Lands Redevelopment
Toronto Parklands Strategy
Canada Science and Technology Museum science park in Ottawa
Victoria Park Rivers District Infrastructure Master Plan (City of Calgary)
Media information
Jean Wolff
NCC Media Relations
613-239-5678 ext. 5703 (office)
613-613-797-0279 (cellular)
jean.wolff@ncc-ccn.ca
You may also be interested in