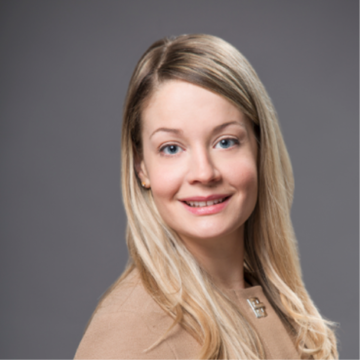 Dominique Jolicoeur
Content Strategist
Wednesday, May 16, 2018
7:00 am
Canada's Capital Region - After a late spring, Gatineau Park's summer season has finally arrived. Come and enjoy a unique experience, and connect with nature in Gatineau Park, just minutes from the downtown Capital Region. Whether you like hiking, camping, discovering our history and heritage, bike riding, or taking scenic drives, Gatineau Park has something for everyone.
On May 18, the summer season for camping and the Mackenzie King Estate will begin, and the parkways will reopen to motor vehicles.
Gatineau Park's parkway network will reopen to motor vehicle traffic, according to the following schedule.
On Friday, May 18, at noon:
The Gatineau, Champlain, Fortune Lake and Mackenzie King parkways will open.
The Philippe Lake Parkway will open, along with the campground and La Pêche Lake access road.
The Gatineau, Champlain and Fortune parkways offer more than 30 kilometres of scenic routes and provide access to recreational and nature interpretation sites such as Pink Lake, Champlain Lookout, Huron Lookout, King Mountain and the Mackenzie King Estate.
Gatineau Park's parkways and access roads are sometimes closed to cars and other motor vehicles to support recreation in the Park. Please check the website to plan your route.
The Mackenzie King Estate will open for the season, which runs until October 21, 2018. This 231-hectare country estate belonged to Canada's 10th and longest-serving prime minister, William Lyon Mackenzie King. After spending almost 50 years (1903–1950) beautifying and expanding his property, King bequeathed his cherished estate to all Canadians.
The Estate will be open at the following times:
Weekdays,* 10 am to 5 pm
* The museums are closed on Tuesdays, but the grounds remain open to the public.
Weekends, 11 am to 6 pm
Vehicle Access Fees (P6)
Daily Pass

Weekdays,* 9 am to 5 pm
Weekends, 9 am to 6 pm

Car

$12

Minibus

$35

Bus

$58

Season Pass

$80**
* Half rate after 3 pm and on Tuesdays. Access to the Estate's parking lot is free for school groups with a reservation.
**$5 fee for the activation of a new card
Extend your visit, and enjoy a memorable camping stay in Gatineau Park—just minutes from downtown Ottawa-Gatineau. Campsites and ready-to-camp units, nestled in the heart of this immense conservation park, offer a perfect place to get away from your daily routine and enjoy nature. Summer camping season runs until October 8, 2018.
Take advantage of reduced weekday rates on ready-to-camp units. Reserve as soon as possible for a better selection of dates and sites.
Satisfy your taste for adventure with a wide range of outdoor activities, such as swimming, hiking, biking, rock climbing, canoeing or kayaking, exploring the Lusk Cave, visiting the Mackenzie King Estate, or taking part in a nature interpretation program.
BOAT AND BIKE RENTALS
Rent canoes and other small boats at Philippe Lake and La Pêche Lake.
Rent mountain bikes at the Philippe Lake camp store. Rentals include helmets.
TIPS FOR VISITING GATINEAU PARK
Protecting and preserving ecosystems are Gatineau Park priorities. The National Capital Commission (NCC) encourages people to enjoy outdoor activities that respect the environment. Help protect Gatineau Park, and check out our website to ensure a pleasant and safe visit.
The effects of this spring's ice and wind storms are still being felt in the Park. Although the Park's trails have been cleared to a large extent, we urge visitors to exercise caution and pay attention to their surroundings. There is still a risk of loosely hanging branches, and debris remains on the ground. Our teams are currently undertaking urgent work. However, in accordance with the Migratory Birds Convention Act, the undertaking of any non-urgent work will be restricted until early September. As a result, visitors can expect to see debris on the perimeter of the trails for much of the summer. Please obey all signage in place.
Share the road: Courtesy and consideration are essential to ensure everyone's full enjoyment of the parkway network and to maintain road safety for hikers, cyclists, motorcyclists and other motorists. Also bear in mind that animals often venture out of the woods and could be crossing the road just around the next curve.
The NCC would like to express its appreciation to Services récréatifs Demsis inc., whose team continues to provide remarkable work in delivering Gatineau Park's recreation and maintenance services.