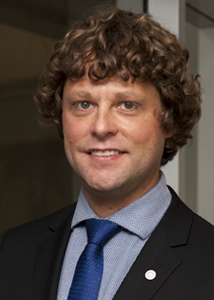 Cédric Pelletier
Conseiller en communications stratégiques
Wednesday, October 23, 2019
11:00 am
The National Capital Commission's (NCC) Gatineau Park parkway network — the Champlain, Gatineau, Fortune Lake and Philippe Lake parkways — will close to motor vehicles and motorcycles for the season on Sunday, October 27, 2019, at (approximately) 6 pm. The access road to Luskville Falls will remain open, weather permitting. The nighttime parkway closures to motor vehicles will remain in effect.
Cyclists, in-line skaters and pedestrians are asked to exercise caution, as maintenance and emergency vehicles may be using the parkway network after the closure.
Gatineau Park's La Pêche Lake sector has been closed for the season since Monday, October 14.
Please note that work will be undertaken at the Huron and Champlain lookouts after the parkway closures, from October 28 to 30. We ask that visitors obey the signage and follow the instructions provided by flag persons on-site.
During the winter season, Gatineau Park's parkways become cross-country ski trails offering magnificent scenery and some of the best ski conditions in North America.
In addition, those who enjoy walking and hiking have free access to 10 kilometres of winter trails in the Park.
Gatineau Park winter season pass
Outdoor enthusiasts who enjoy cross-country skiing, snowshoeing and snow biking in the Park can buy a daily pass, or save and join the thousands who purchase a season pass each year.
Preseason reduced rates for Gatineau Park cross-country ski and snowshoe / snow bike season passes are in effect until Friday, November 15, 2019.
Gatineau Park season pass holders also benefit from exclusive offers and discounts at over 20 local retailers, including sports shops, restaurants, lodgings and wellness centres simply by showing their winter season pass.
Winter camping and accommodations
In addition to enjoying their favourite activities in Gatineau Park, the more adventurous outdoor enthusiasts can also extend their visit by spending the night in the Park in a ready-to-camp unit or winter camping near the trails, a few kilometres from parking lot P19 at Philippe Lake. There are three cabins, four yurts and six 4-season tents, as well as four campsites and two group campsites.
Reservations for winter camping and accommodations open on Friday, November 1, 2019, at 9 am. Reduced rates are offered for most overnight stays between Sunday and Thursday.
Quick facts
Gatineau Park closes its parkways to motor vehicles as a safety precaution, because the risk of frozen and icy roads increases with lower temperatures. To help protect the environmentally sensitive Park environment and vegetation, Gatineau Park does not use salt or sand on the roadways.
The parkways in Gatineau Park close for the season on the last Sunday in October, at (approximately) 6 pm and reopen in early May, conditions permitting.
The grounds of the Mackenzie King Estate remain open all winter (access via Barnes Road).
Gatineau Park has one of the largest networks of winter trails in North America — located just minutes from downtown Ottawa and Gatineau.