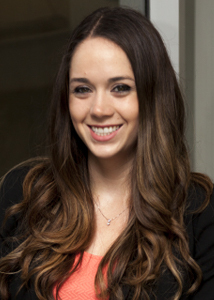 Dominique Huras
Strategic Communications Advisor
Friday, April 12, 2019
10:00 am
This winter, the Capital Region was the place to be for outdoor enthusiasts. Tens of thousands of skiers, snowshoers and snow bikers took advantage of the record-breaking snowfall and enjoyed the outdoors.
Gatineau Park offers a network of over 200 kilometres of trails winding through forests and along frozen lakes and river valleys. In Ottawa, over the past couple of years, more than 25 kilometres of multi-use winter trails have popped up along the river shorelines for all to enjoy: the SJAM Winter Trail and Ski Heritage East, along the Ottawa River, and a new trail along the Rideau River. The season for these winter trails closed at the end of March.
GATINEAU PARK
Gatineau Park's winter season is now coming to an end. The last official day of grooming operations will be Sunday, April 14, 2019. Note that the Park's first aid patrollers will no longer be in service after this date.
The 2018–2019 season at a glance
• As of April 1, season pass sales had seen an increase of 18 percent over last year, with a total of 10,099 passes sold (8,832 ski passes, and 1,267 snowshoe and snow bike passes).
• Visitors made more than 1,333 nightly reservations for the Park's winter accommodations this season, a three percent increase from last season.
• Winter season pass holders benefited from exclusive offers from more than 20 retailers and partners.
• Since the beginning of the season, on December 6, 2018, to the last day official day, April 14, 2019, Gatineau Park trails will have been open for a total of 120 days, compared with a total of 99 days the previous winter. Over the past 15 years, the average length of the season has been 114 days. The longest winter season in recent years was 145 days in 2007–2008.
Parkways: Weather and conditions on the ground permitting, Gatineau Park's parkways (Gatineau, Champlain, Fortune Lake and Philippe Lake) are scheduled to reopen to motorists on May 17. More details will be available in the coming weeks.
Trails: Gatineau Park's mountain biking season opens May 15. We would like to remind mountain bikers to please remain off the trails during the spring thaw period.
SJAM WINTER TRAIL
This 16-kilometre groomed, multi-use winter trail for walkers, skiers, snowshoers and snow bikers follows the multi-use Ottawa River Pathway along the Sir John A. Macdonald Parkway. The trail celebrated its third official season this winter and its second annual SJAM Winter Sports Festival.
SKI HERITAGE EAST
This 9.5-kilometre multi-use winter trail along the Ottawa River shoreline starts at Trim Road in Ottawa's east end, and runs to Green's Creek. Like its west-end counterpart, it welcomes all outdoor enthusiasts. This community-based project started two and a half years ago.
RIDEAU RIVER
On March 2, 2019, the City of Ottawa initiated a pilot project to groom a winter trail along the Rideau River. This pressed-snow trail follows the Rideau River Eastern Pathway between the Hurdman Bridge and Montréal Road, and could be used for snowshoeing, skate skiing, snow biking and more!
SPRING CLEANUP
Gatineau Park: Spring cleaning and maintenance of the Gatineau Park parkway network will take place as soon as the snow cover disappears.
Pathways: As soon as most of the snow is melted in the spring, usually in April, the National Capital Commission (NCC) maintenance crews begin cleaning the pathways and removing debris, sand/gravel, branches and so on. All cleanup on the Capital Pathway is scheduled to be completed by May.
THANK YOU to our partners
The success of this exceptional season is due in no small part to the work and involvement of many:
• Gatineau Park partners and users, including Services récréatifs Demsis inc.; the volunteer ski patrol; and special events organizers, including the organizers of the Gatineau Loppet and the Coupe Skinouk
• Winter Trails sponsors, partners, volunteers and users, including the City of Ottawa, Dovercourt Recreation Association and Nakkertok.
LINKS