Saturday, August 3, 2019
8:00 am to
Saturday, August 24, 2019
5:00 pm
As part of Archeology Month, the National Capital Commission (NCC) invites you to take part in an archaeological dig this August. Participate in digs at Leamy Lake Park, where archaeologists are working to learn more about the pre-contact period (i.e. prior to the arrival of Europeans). The site will be under the guidance of archaeologist Ian Badgley in partnership with the communities of Kitigan Zibi Anishinabeg First Nation and the Algonquins of Pikwakanagan First Nation.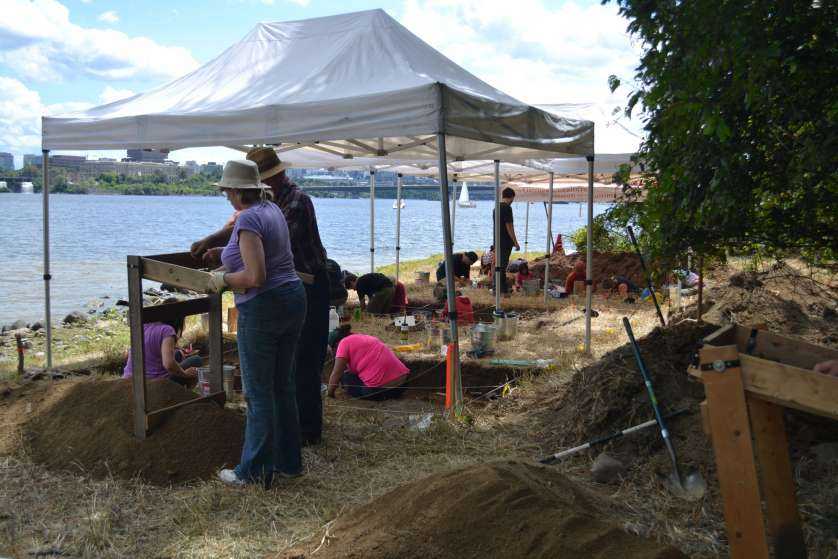 Leamy Lake Park contains the largest pre-contact archaeological site complex in the Outaouais Region. Most of the sites were occupied between 1,000 and 2,000 years ago. The artifact collections recovered from these sites provide important information about First Nations history in Canada's Capital Region.
Dedication Ceremony
Saturday, August 3, 2019, at 10 am.

Before the digs, there will be an informal dedication ceremony themed "cultural conversation about ancestral presence."

*Please plan a 15 to 20 minute walk to the Leamy Lake Park dig site before the start of the ceremony.
Public digs schedule

August 3: 8 am to 5 pm (including the dedication ceremony)
August 4 to 7: 8 am to noon; 1pm to 5 pm
August 10 to 14: 8 am to noon; 1pm to 5pm
August 20 to 24: 8 am to noon; 1 pm to 5 pm
Cost
Free (admission and activity)
Parking location and how to get there
Dig site on the Ottawa River waterfront
Leamy Lake Park (see below)
Parking: parking lot of the former Gatineau Boom
80 Fournier Boulevard
Gatineau, Quebec
*Please plan a 15 to 20 minute walk to the Leamy Lake Park dig site.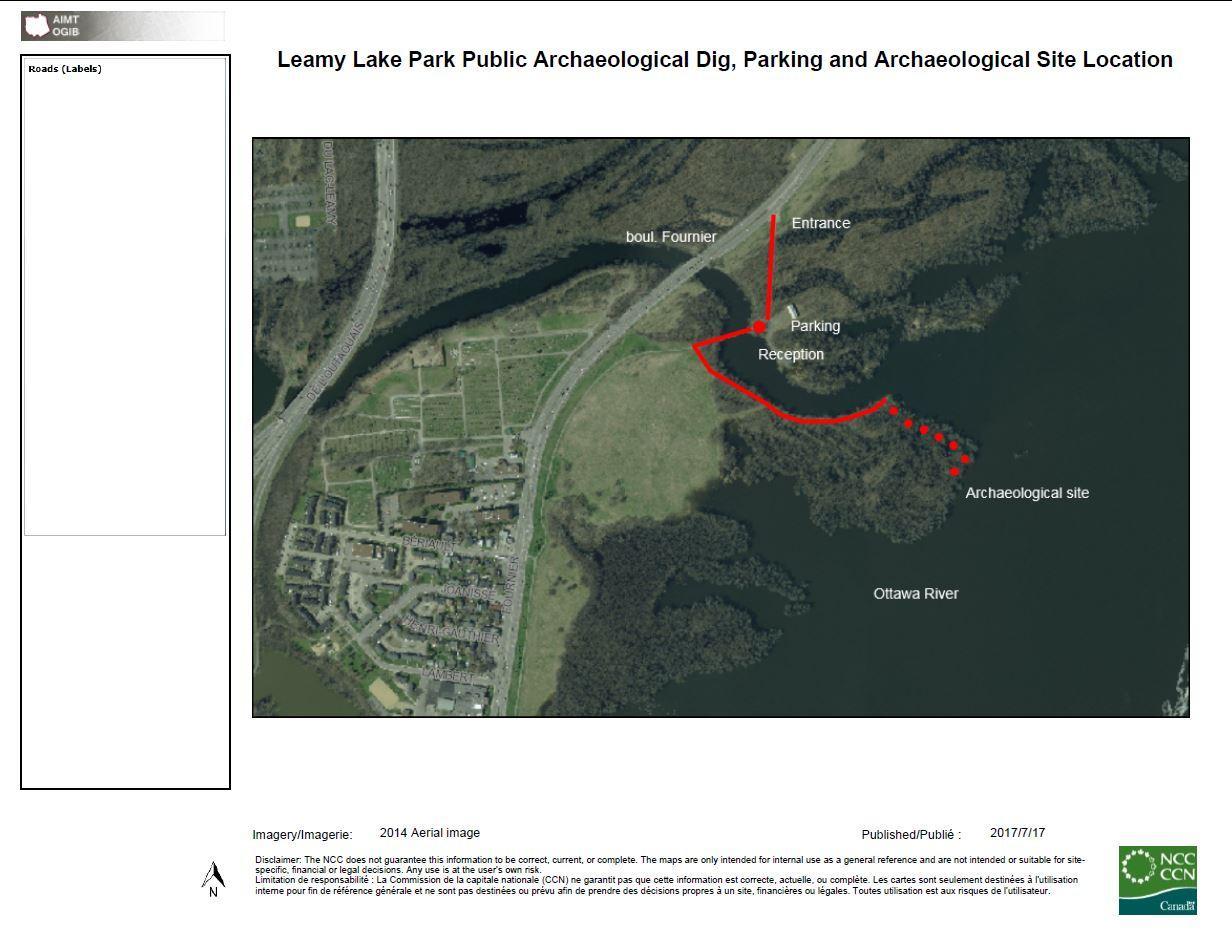 Information and reservations
Due to the popularity of the digs, advance reservations are recommended, but are not required.
Please complete the registration form below, to help us plan this activity. One submission per participant.
This activity is geared toward adults and children age 10 and up. A simulated archaeological dig will also be offered for families with young children.
We recommend that you bring water and insect repellent, and wear a hat, long pants and closed-toe shoes with good treads, as a section of the trail to the dig site passes over rough terrain.
Registration