Monday, October 19, 2020
8:00 pm to
Wednesday, November 11, 2020
6:00 am

The Champlain Bridge will be closed on weeknights, from Monday to Friday, between 8 pm and 6 am, in both directions, starting Monday, October 19 through to Wednesday, November 11, 2020, weather conditions permitting.  
These nightly closures are required to allow inspections of the bridge deck.  
Throughout this period, motor vehicle traffic will be detoured to the Portage Bridge. Pedestrians and cyclists will still have access to the bridge on a protected corridor.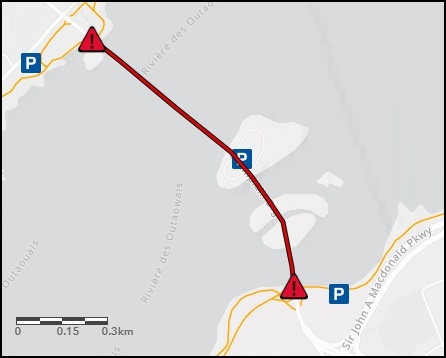 The NCC urges motorists, cyclists and pedestrians to exercise caution, respect working crews and equipment, and obey signage and flag persons on site.