Tuesday, October 13, 2020
7:00 am to
Thursday, November 12, 2020
7:00 pm
Starting Tuesday, October 13, the Municipality of Chelsea will carry out rehabilitation work on Meech Lake Road, between Gatineau Park parking lot P8 and Dunlop Road.
This section of Meech Lake Road will be closed during the work, from 7 am, Monday, to 7 pm, Thursday, until November 12, 2020. During this time, a detour will be available through the North Loop of the Gatineau Parkway.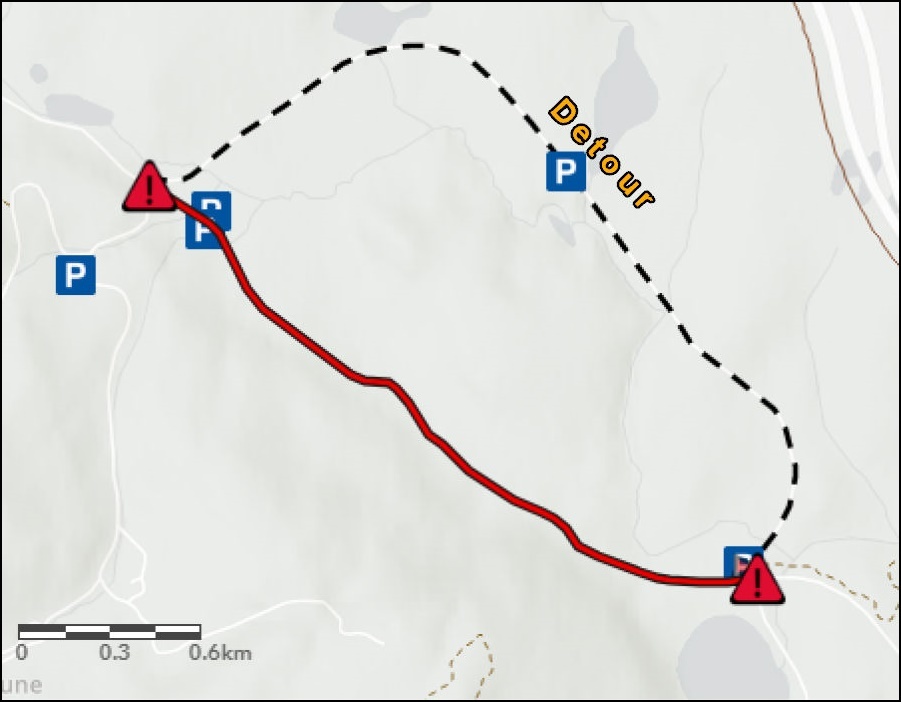 Here is the intended use of the North Loop during the work:
Until October 25
From Monday to Thursday: open to motor vehicles and active users.
Friday: reserved to active users. Closed to motor vehicles all day.
Weekends: reserved for active users from 7 am until noon. Open to motor vehicles until 30 minutes after sunset.

October 26 to November 12
Exceptionally, the North Loop will be open to motor vehicles, from Monday to Thursday, until the end of the work scheduled for November 12.
The North Loop will be open to active users from Thursday, 7 pm, to Monday, 7 am
Motor vehicles will no longer be able to use other sections of the Gatineau Park parkways as they will close for the winter season.

Parking lot P9 will be closed during the work. Parking lot P8 will be open during the work.

The work includes the replacement of two culverts and forestry work in anticipation of the complete rehabilitation of this section of Meech Lake Road in 2021.
We urge all users to respect working crews and equipment, obey signage and flag persons at the site during the work.