Monday, April 27, 2020
8:00 am to
Sunday, September 27, 2020
4:00 pm

Last updated on September 3, 2020
The Queen Elizabeth Driveway is closed to motor vehicle traffic between Laurier Avenue and Fifth Avenue, on weekends from 8 am to 4 pm, until Sunday, September 27, 2020. Barricades and signage are in place to help ensure the safety of users.
This closure provides residents the opportunity to get outdoors to exercise and get some fresh air, while practising safe physical distancing. The parkway should be used as the NCC's multi-use pathways are used, with the yellow centre line delineating direction; keep your right.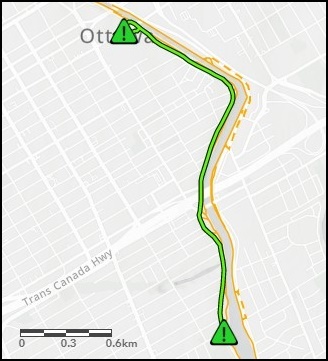 ---
Read our CEO Tobi Nussbaum's op-ed in the Ottawa Citizen.