A property with great potential for residential development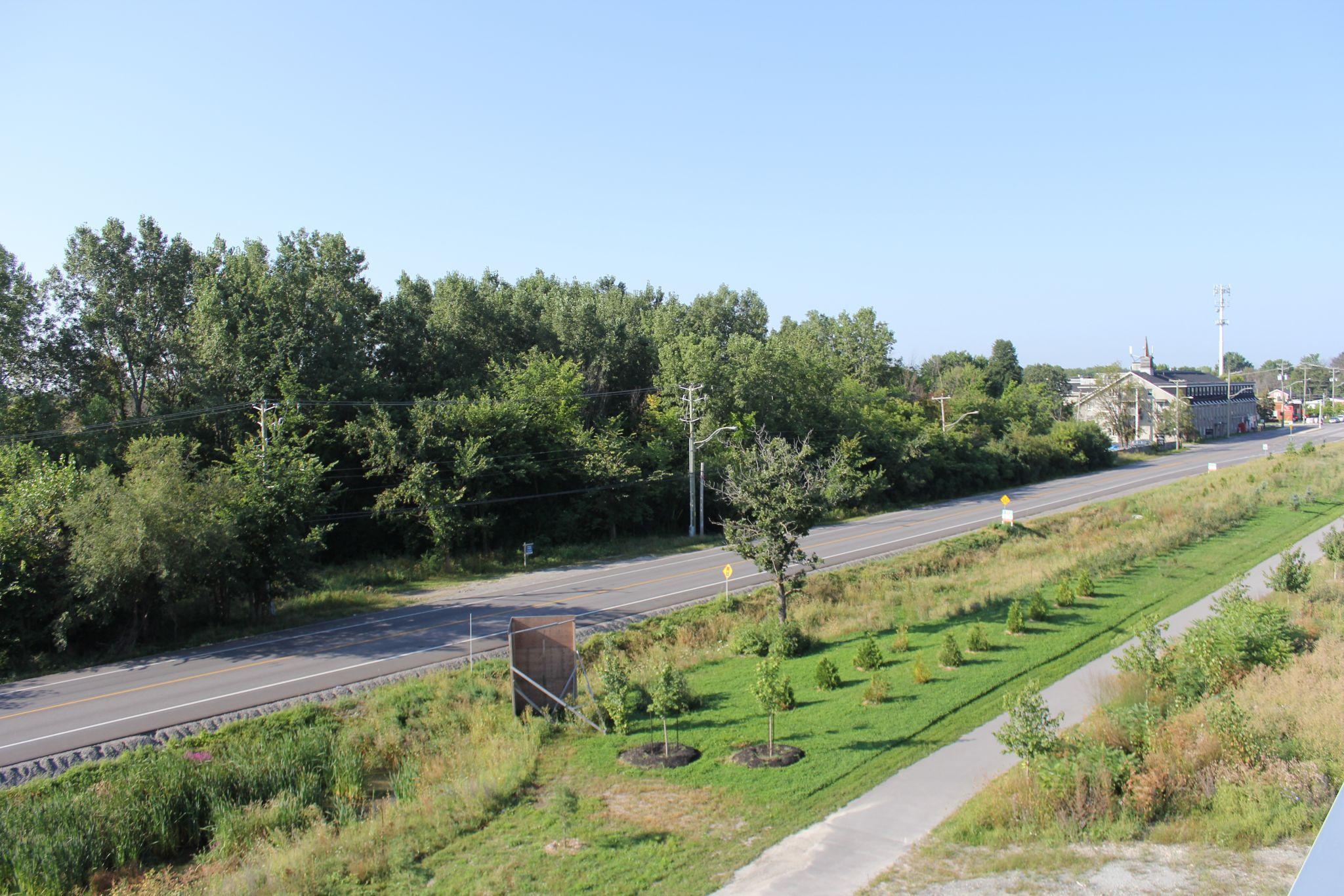 35 Boulevard de Lucerne
Area (square metres): ± 7,600
Zoning designation: P-15-057
Selling price: $1,925,000
Frontage on Boulevard de Lucerne: 215 m
Environmental conditions: Environmental assessment Phase 1 was completed in 1999.
Cadastral desgination: Part of lot 3, 115,546 in the cadastre of Quebec (Subdivision procedure initiated)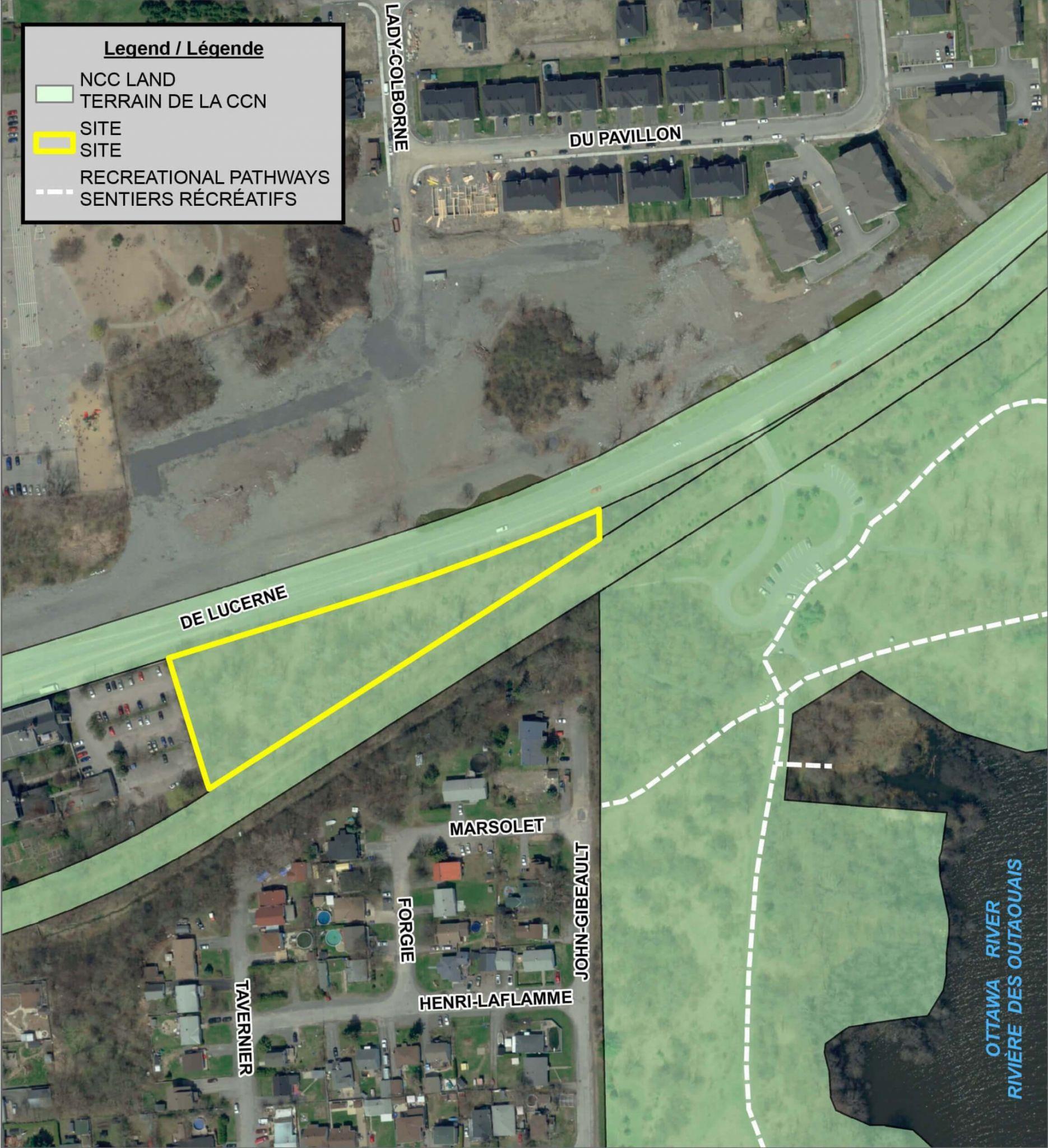 Location
Located at 35 Boulevard de Lucerne, between Tavernier Street and John-Gibeault Street, in Gatineau (Aylmer sector), Quebec.
The property is an approximately 7,600-square-metre, irregularly shaped vacant lot on the south side of Boulevard de Lucerne, near Vanier Road, in the southeastern part of the Aylmer sector.

The property is bounded by a low-density residential area located to the south, and a mid-density residential area to the west. It is well located, with access to Boulevard de Lucerne to the north and Parc des Rapides-Deschênes to the east, which extends to the Ottawa River.

The site is currently zoned P-15-057, which permits a limited number of uses. The NCC will request a zoning change in order to allow residential development on the site.
If you are interested in purchasing this property, please contact:
Pascale Langevin, Real Estate Advisor
National Capital Commission
202-40 Elgin Street
Ottawa ON K1P 1C7
pascale.langevin@ncc-ccn.ca
613-239-5678 ext. 5695