Little Miss Ottawa
Blogger
Wednesday, September 12, 2018
12:00 am

Last updated: September 15, 2021
It's always a magical time to be in the capital during the fall. Everywhere you go you're able to catch brilliant displays of colour as the leaves change. Fall Rhapsody is taking place from September 25 to October 24 and you'll be able to get some spectacular displays of colour around the city. Here are some of the views you can't miss during Fall Rhapsody.
Rideau Falls
See bright colours surrounding the Rideau Falls during Fall Rhapsody. The trees on the trails around the falls are already vibrant orange so it's not long before the trees at the falls turn even brighter colours. Afterward, enjoy a bite at Tavern on the Falls.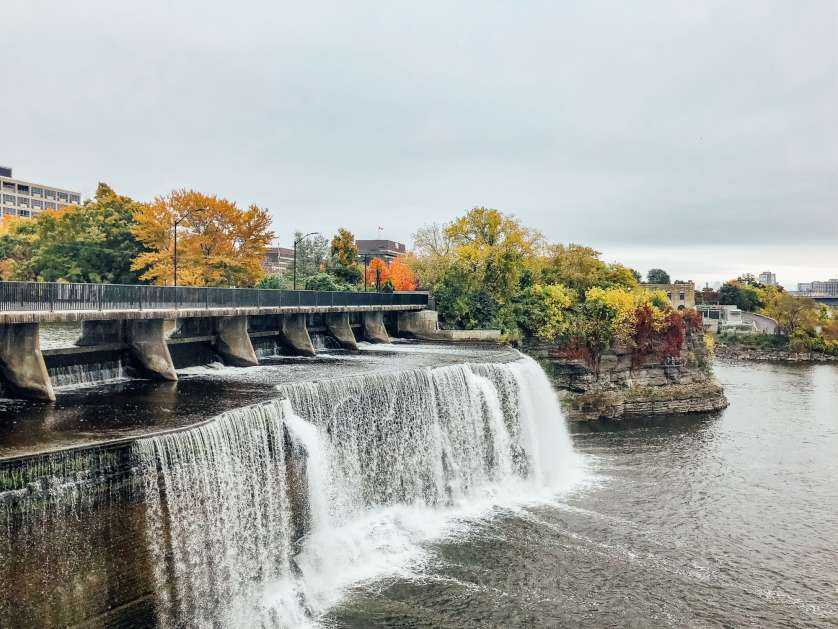 Hogs Back Falls

Beautiful colours surround the Hogs Back Falls every autumn. This is a great spot to head for a fall picnic. There are plenty of picnic tables and benches on the trails around the falls. Enjoy the fall colours and sound of the falls while you're there.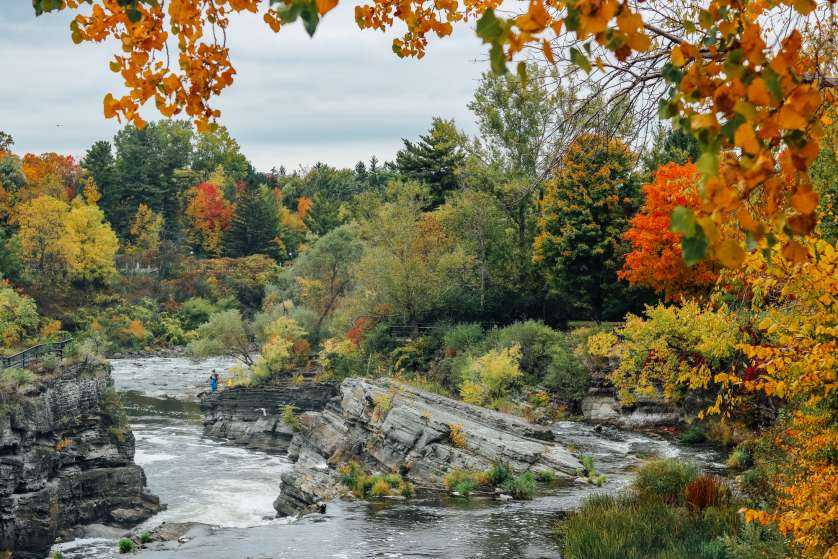 Ottawa River Pathway
This is one of my favourite views in the capital. Head here during Fall Rhapsody to see the Ottawa River Parkway surrounded by colourful trees. This is a great spot for a bike ride or a walk. While you're there, take a moment to catch sunrise or sunset at the Ottawa Locks and see vibrant colours dance across the water. The NCC Bistro at Remic Rapids Park provides an opportunity to stop and refuel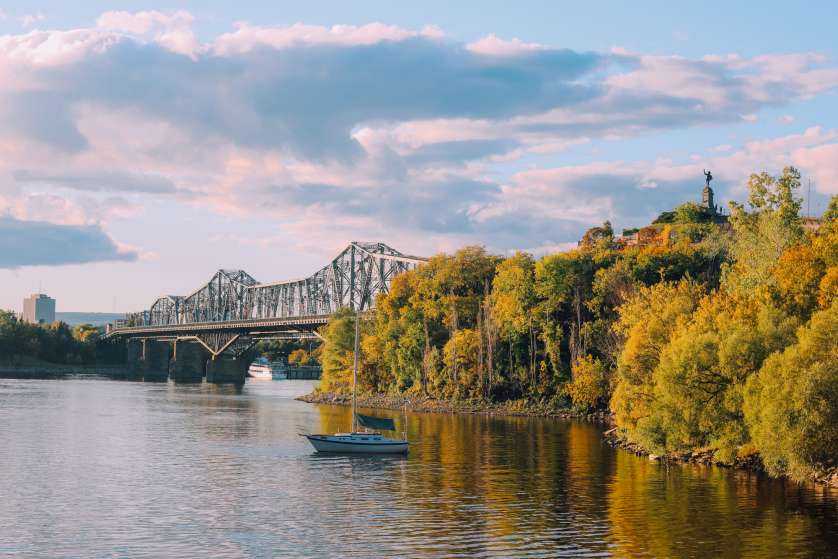 Majors Hill Park
This is one of my favourite spots for Fall Rhapsody. So many of the trees at Majors Hill Park turn a vibrant red. You're able to view them with Parliament, National Art Gallery and Ottawa River as your backdrop. Stop for a bite to eat at Tavern on the Hill.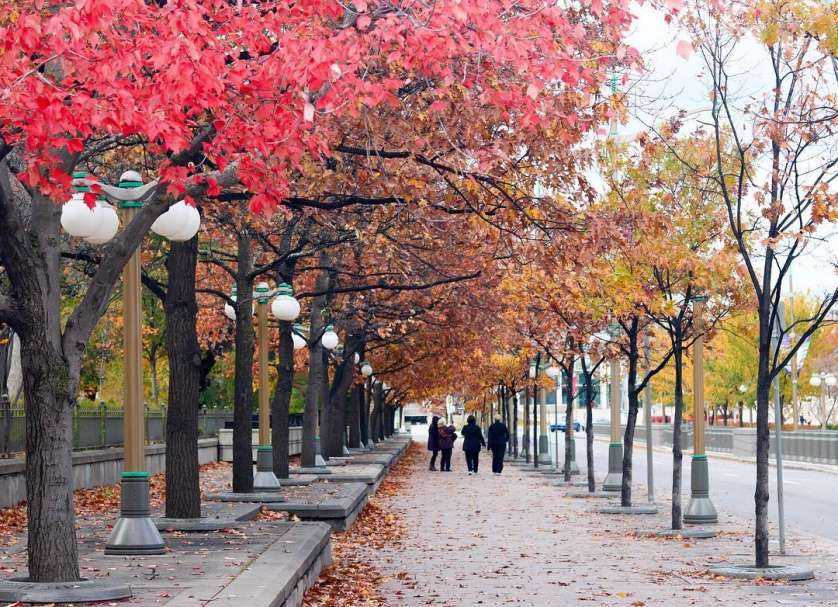 Confederation Park
If you work downtown, this is a great spot to enjoy your lunch break. Take a seat at one of the benches and enjoy the colours surrounding the Confederation Park fountain. You'll see some vibrant orange hues here and stop for a bite to eat at the NCC Bistro.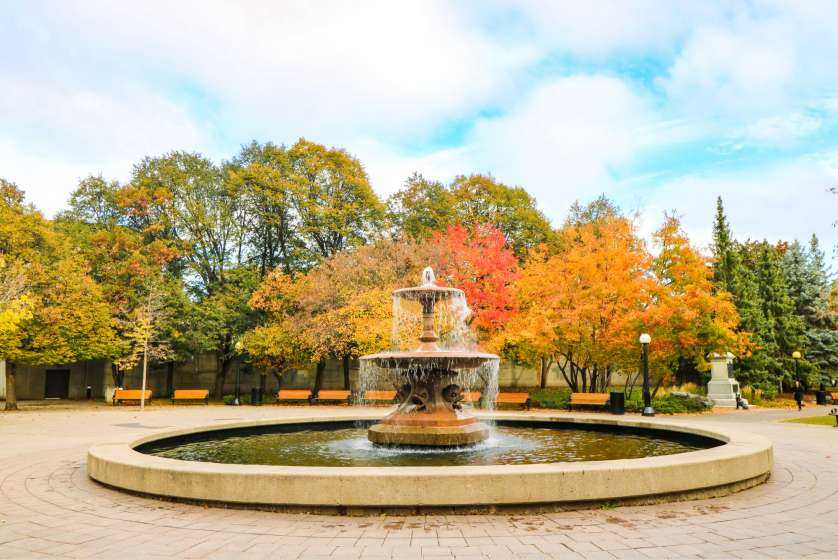 Stony Swamp
You'll find Stony Swamp in the Greenbelt. It includes 40 km of trails. One of my favourites is the Jack Pine Trail.

As soon as you walk onto this trail you'll be greeted by trees full of yellow leaves. What I love about this trail is more beauty unfolds as you walk through. Keep walking and you'll find a boardwalk through the bog and you'll see vibrant trees in the background. For the photographers, this will give a lot of depth to your shots. It's also a great place to spot wildlife. Many of these little birds came and perched on a branch nearby, no zoom lens needed. Towards the end of the trail you'll be surrounded by tall trees full of colour at the top.
This post originally appeared on Little Miss Ottawa.