Estimated time to read: 5 minutes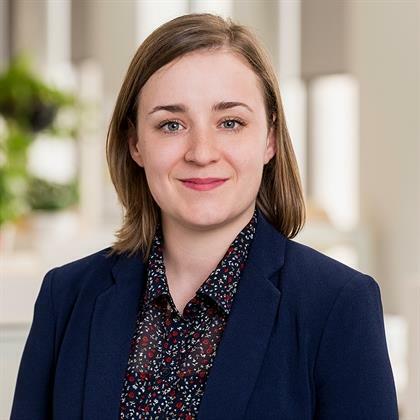 Sophie Robichaud
Sustainability Development Programs Officer
Did you know that we are one of just two federal Crown corporations to voluntarily sign on to the Federal Sustainable Development Act? I feel that this is an example of true environmental leadership.
But, our commitment does not end there! The year 2021–2022 was marked with several initiatives that have an impact well beyond the National Capital Region. Here are just a few of them.
Banning the use of gas-powered small tools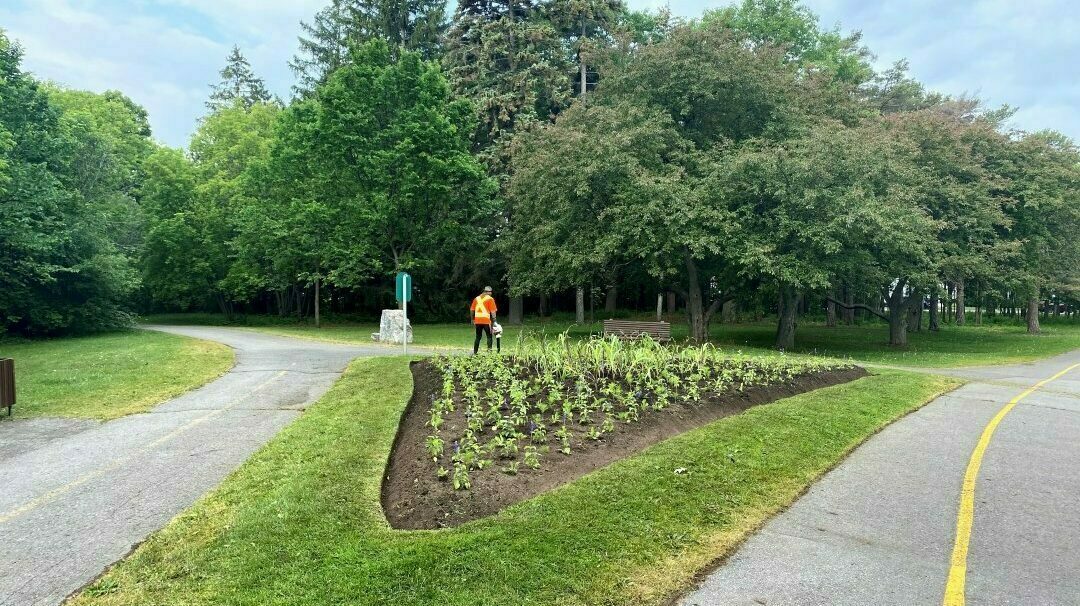 In late 2021, we announced a ban on the use of gas-powered small tools (leaf blowers, line trimmers, hedge trimmers, small chainsaws and so on) on our lands beginning in April 2023. In doing so, we became the first jurisdiction in Canada to enact such a policy.
Why is this important? Because using a commercial leaf blower for an hour creates as much pollution as driving a 2016 Toyota Camry for 1,760 km. What's more, small gas-powered tools are very noisy: a line trimmer emits a noise level close to 100 decibels! Using them can have a long-term impact on our hearing.
And at the NCC, we need these tools to do our jobs. We manage and maintain close to 11 percent of the lands in the National Capital Region, and we use all sorts of tools every day.
Banning small gas-powered tools will have a positive impact on the health and welfare of our staff, and will also reduce our emissions.
Aiming for carbon-neutrality
A building that has no net carbon emissions? It is possible — and we built it! In 2021, we completed our first zero-carbon building. It is also the Government of Canada's first zero-carbon building in the National Capital Region. This new building serves as both a working space and a storage space for the operations and maintenance teams at Rideau Hall.
The building features several energy efficiency measures, and therefore consume very little energy. It doesn't require air conditioning in summer, and needs very little heat in winter. It also has solar panels on the roof, which makes the building energy self-sufficient.
We have a zero-carbon target for all our activities by 2050. The construction of this building, just like the decision to ban gas-powered small tools on our lands, is one more step in the right direction.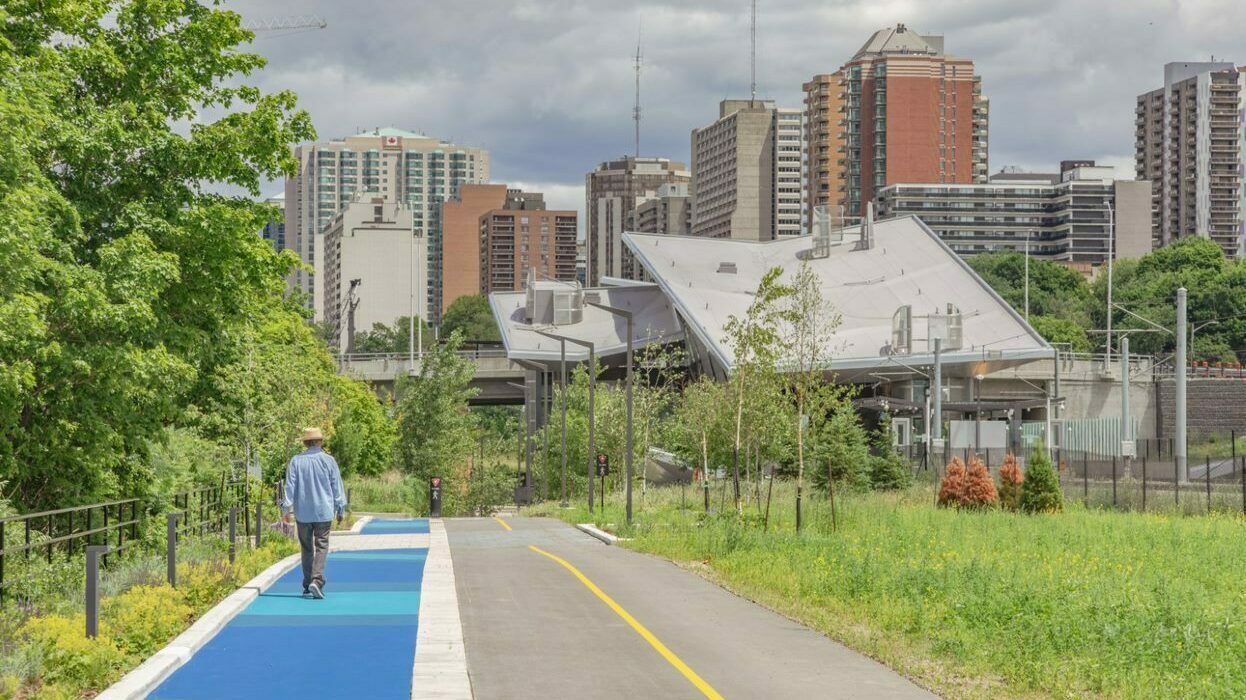 Getting around by bike or on foot helps reduce traffic congestion, noise pollution and greenhouse gas emissions. So, it's only logical that promoting sustainable mobility in the region is part of our sustainable development strategy.
We already have one of the largest trail networks in North America, the Capital Pathway. Over 220 km of multi-use pathways connect to streets, parks, public spaces and public transit stops. This network is a key component of sustainable mobility in the region.
We are continuing to improve and complete this network which, when finished, will total 330 km of trails and feeder links. Also, at the end of 2021, we opened a new multi-use pathway at LeBreton Flats. This pathway is different from pathways built previously, in the sense that it incorporates new design standards, specifically the following:
it is wider (4 metres);
it is universally accessible; and
it includes separate lanes for cyclists and pedestrians.
Adapting to climate change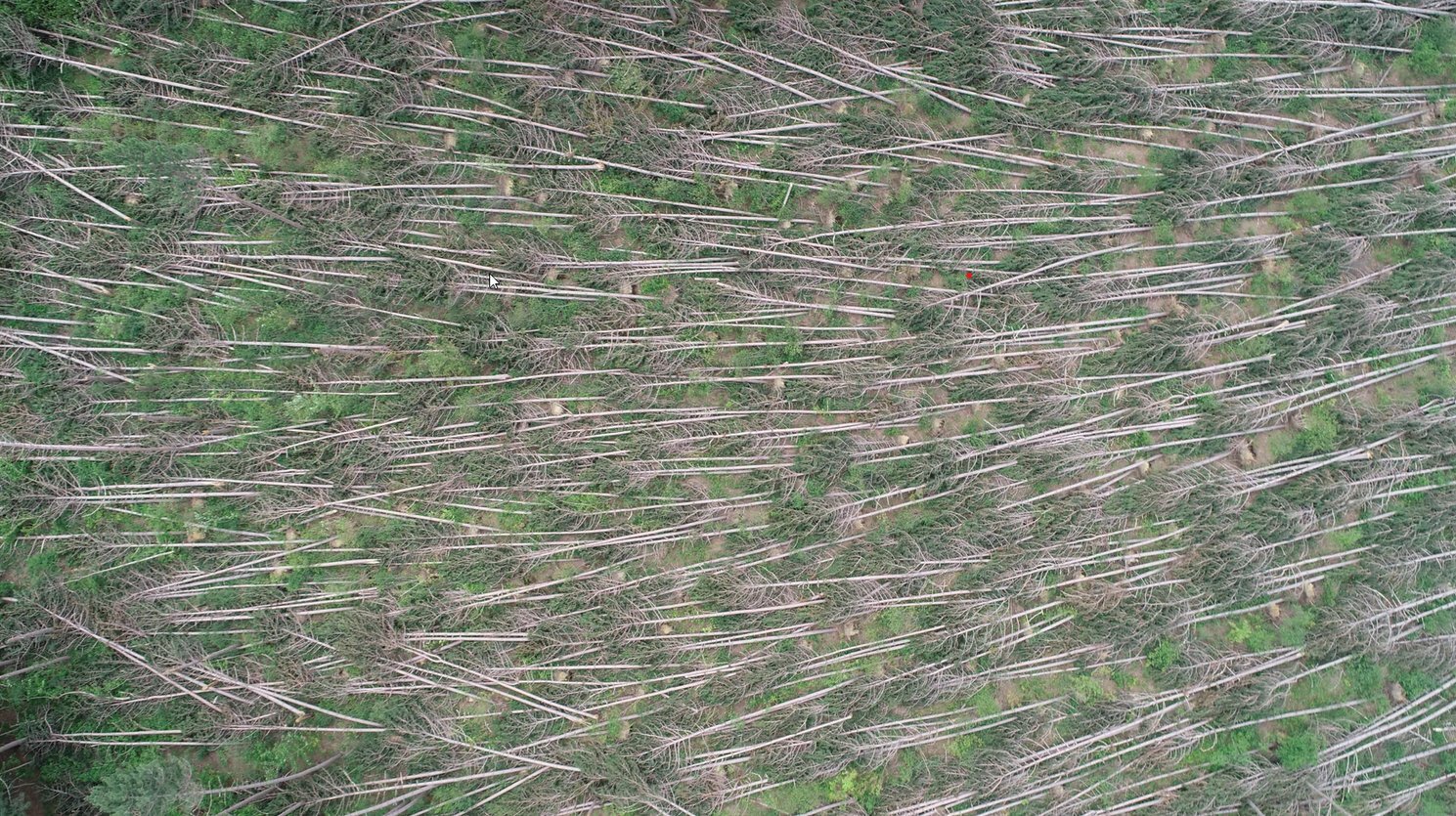 Over the past few years, extreme weather events have shaken the National Capital Region. As part of a three-year project, we are studying the possible impacts of changes that are expected in our region and taking action to limit the effects.
In 2022, we published a new study which revealed the following climate changes that present the greatest risks to the achievement of our mandate:
warmer and more humid summers;
shorter, intense and sustained periods of precipitation; and
extreme weather events (ice storms, tornadoes and so on).
These results will guide the development of a climate adaptation strategy, which represents the final phase of the project. It is expected to be published by the end of 2023.
A specific study on the Rideau Canal Skateway revealed that, by 2050, the skating season will be shorter. In 2022, we formed a four-year partnership with Carleton University to test certain solutions like the use of slush cannons, temperature sensors and even drones.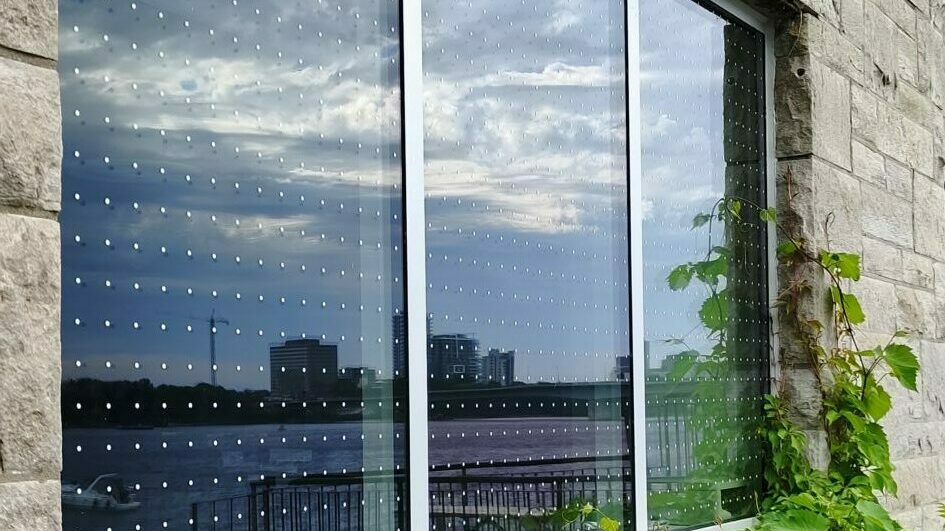 Collisions with buildings are the second-most common human-related cause of bird mortality. In 2021, we developed guidelines which provide best practices for building, lighting and landscape design to prevent bird collisions.
These guidelines apply to all our projects. In 2022, in partnership with The Royal Canadian Geographical Society, we installed visual markers on the windows of 50 Sussex Drive. We plan to install additional markers over the next few years, giving priority to buildings that present the greatest risk to birds.
These initiatives are just a few examples of the substantial progress we have made since the launch of the Sustainable Development Strategy, 2018–2023. What's coming up after 2023?
Although it is still early in the process of developing our next sustainable development strategy, which will cover the period from 2023 to 2027, we are planning to undertake the following:
fully align the strategy with the federal government strategy;
use only clean electricity for our properties by 2025;
complete the transition to a zero-emission vehicle fleet by 2030; and
achieve carbon-neutral and climate-resilient operations by 2050.
We will be seeking your feedback on a draft strategy in spring 2023. Sign up for our newsletter to be among the first to take part in this exercise!