If you watched any of the Senators' games during the recent NHL playoffs, you may have seen the helicopter flyby over the Capital at night. It was hard to tell from those views what the current lighting approach prioritizes. Changing the way our capital is lit will greatly impact our identity, and serve as a nighttime guide for visitors.
My colleague, Sophie Acheson, and I are currently working on the NCC's 10-year Capital Illumination Plan, which aims to coordinate how the core area of the Capital is lit and to enrich its nighttime environment.
Finding Inspiration
We looked at other cities for inspiration and discovered that many of them use illumination to build their identities. Most of us can come up with a clear mental image of capital cities like Washington and Paris at night because they use illumination to showcase special places, highlight key national symbols and enhance the resident and visitor experience. Here are some other cities we looked to for inspiration:
Gothenburg and Paris: They've successfully used lighting to build and strengthen their night time identities.
Quebec City and Lyon: Both cities do a great job highlighting special places like bridges and monuments.
Copenhagen and Ghent: These cities enrich the resident and visitor experience at night by revitalizing the downtown core and focusing on pedestrians.
Rotterdam and Manchester: They use lighting to build a common agenda such as increasing tourism. Similarly, we are working with the cities of Ottawa and Gatineau so the region becomes known as a destination you must experience at night as well as during the day.
Our Capital's identity at night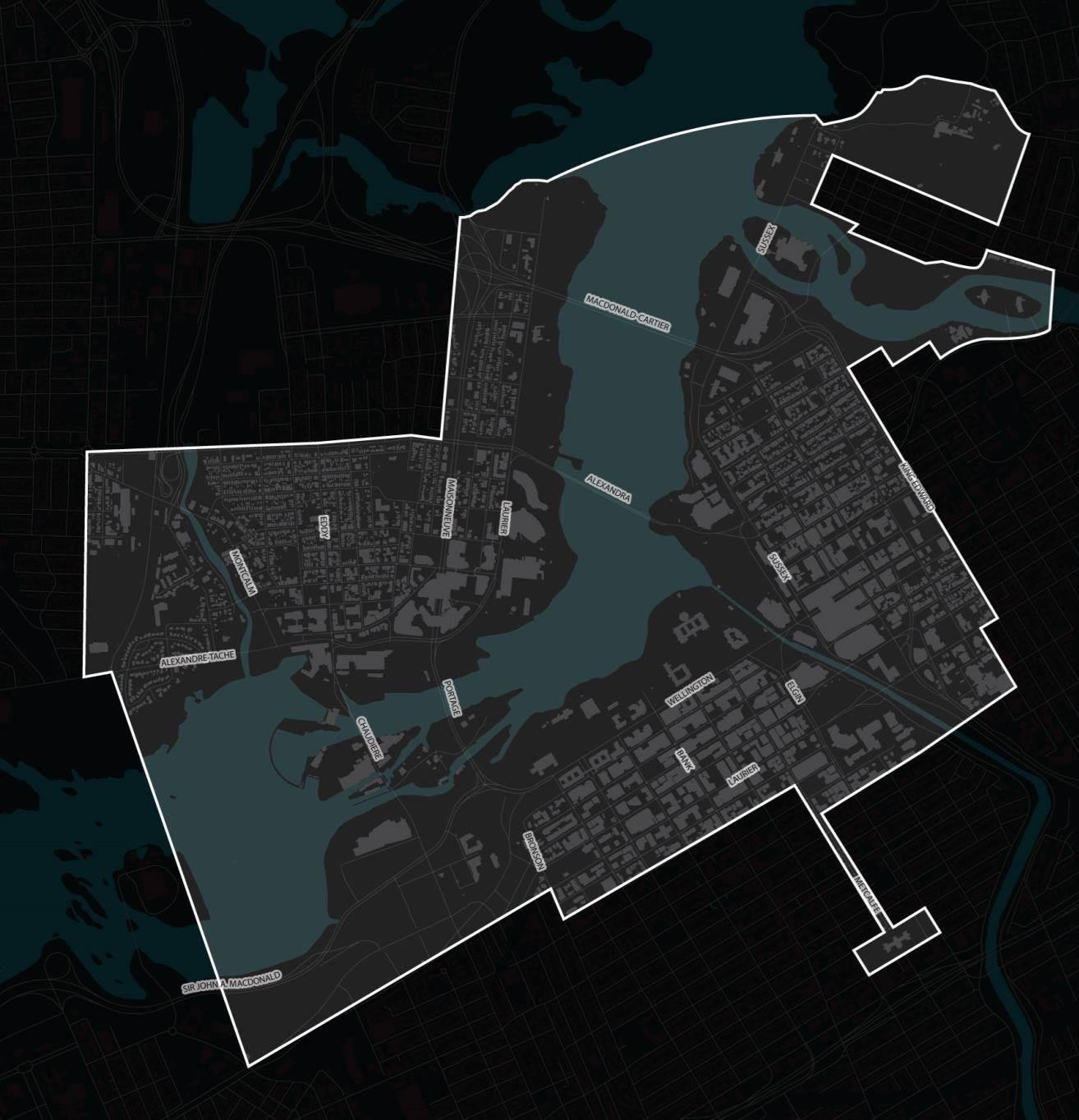 Our team, with the expertise of renowned French lighting designer Alain Guilhot, Ottawa's MMM Group, and Quebec City-based Lumipraxis, completed an analysis of Canada's Capital Region at night and found that a comprehensive nocturnal strategy was missing. I'm sure you will agree that the most prominent and popular spaces in the capital deserve greater focus on their nightscapes.
In developing the Capital Illumination Plan, we wanted to ensure it benefited from the input and insight of Canadians and that it reflected the context and history of Canada's Capital. Here are a few things that make our plan unique:
Collaboration and coordination: We held multiple public consultations to help us develop our plan, including a series of exploratory night walks with local residents. The purpose of the public consultation was to introduce participants to the nighttime environment and obtain feedback. Participants gained a new appreciation for their cities by pausing to observe our built heritage, green spaces and streetscapes after dusk. We have also sought the participation and engagement of our federal and private sector partners, as well as the City of Ottawa and Ville de Gatineau.
Responsible environmental management: Lighting can hinder or benefit the natural environment in our urban core. With so many beautiful parks and picturesque green spaces in the Capital's core, the Capital Illumination Plan will develop guidelines that sensitively address when and how to light our natural spaces, while reducing light pollution and energy consumption.
A clear area of focus: The plan will focus on the core area of the Capital, in particular Confederation Boulevard. The Capital's ceremonial route is steeped in history, iconic architecture and important national symbols. Over time, Canadians from across the country, and visitors from abroad, will experience Canada's Capital in a new light. Important national institutions that are part of Capital's landscape will take a priority with warm white light. Darkness will also play an important role as a foil to the important landmarks, but also as protection for the animals and plants that live along the Ottawa River.
A glimpse into the future




A number of projects currently underway are already closely aligned with our Capital Illumination Plan. Here are a few examples:
Parliamentary Precinct: This is a district plan within our Capital Illumination Plan, and a precedent for future projects.
National Press Building: We participated in mockups with the proponent to ensure ongoing coordination with our plan.
Government Conference Centre: Public Services and Procurement Canada worked to align the design phase with goals set out for the Capital Illumination Plan. We look forward to coordinating further in the next phases of the project to illuminate this important building in a way that aligns with its prominent place in the capital, and the important role it will serve in our democracy as the home of the Senate for the coming decade or more.
Château Laurier: The Château Laurier's new addition is an opportunity to update and modernize their lighting scheme.
National Arts Centre: We worked with the NAC on their major renovation so the lighting for this important building, including the new lantern, will sensitively integrate into this area facing Confederation Boulevard and the National War Memorial.
Our vision is to use lighting and illumination to create a unified urban nightscape that celebrates the differences and complementarity of both sides of the Ottawa River. Including your voice in our Capital Illumination Plan is very important to us. I invite you to have your say on the draft Capital Illumination Plan by taking our online survey.