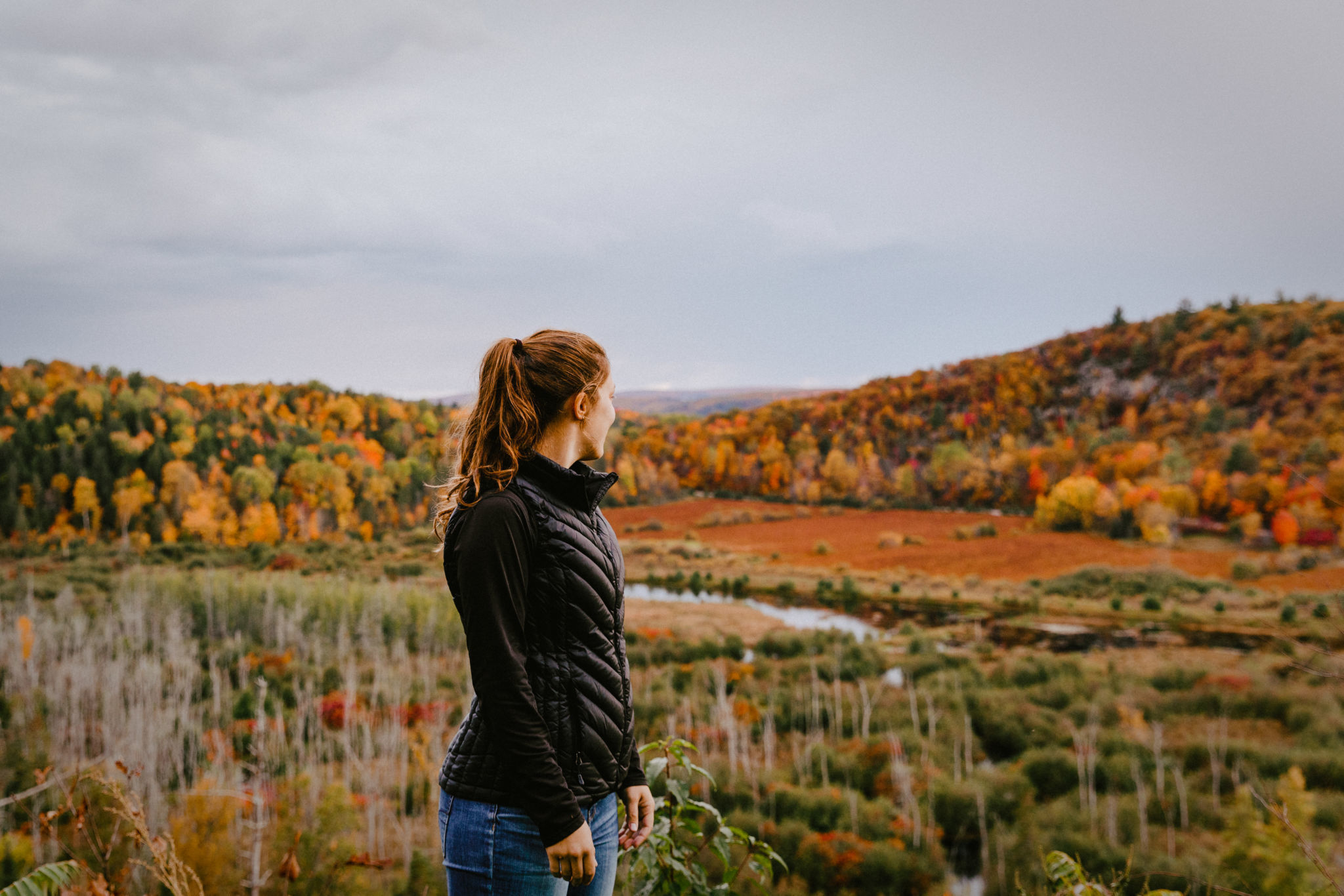 Christine Mailhiot
Communications Assistant
Autumn's brightly coloured leaves have fallen from the trees, the temperature is dropping and Gatineau Park's parkways are closed to motor vehicles. Winter is at our doorstep. But, before the snow settles in for good and we get back to our favourite winter activities, we can still get out and enjoy Gatineau Park, as long as we follow a few conservation guidelines.

The transition between the highly popular Fall Rhapsody and the winter season gives the Park's wildlife, plants and many ecosystems a chance to rest. The fewer number of visitors in November makes it possible to calmly prepare for the cold season. During this time, when food is harder to find, animals have to be creative to survive, and they can become more sensitive to being disturbed. On the other hand, in the context of the current pandemic, we more than ever need to get out in nature, be active and recharge our batteries.

Read on to learn how you can safely enjoy outdoor activities, while respecting nature during Gatineau Park's in-between season.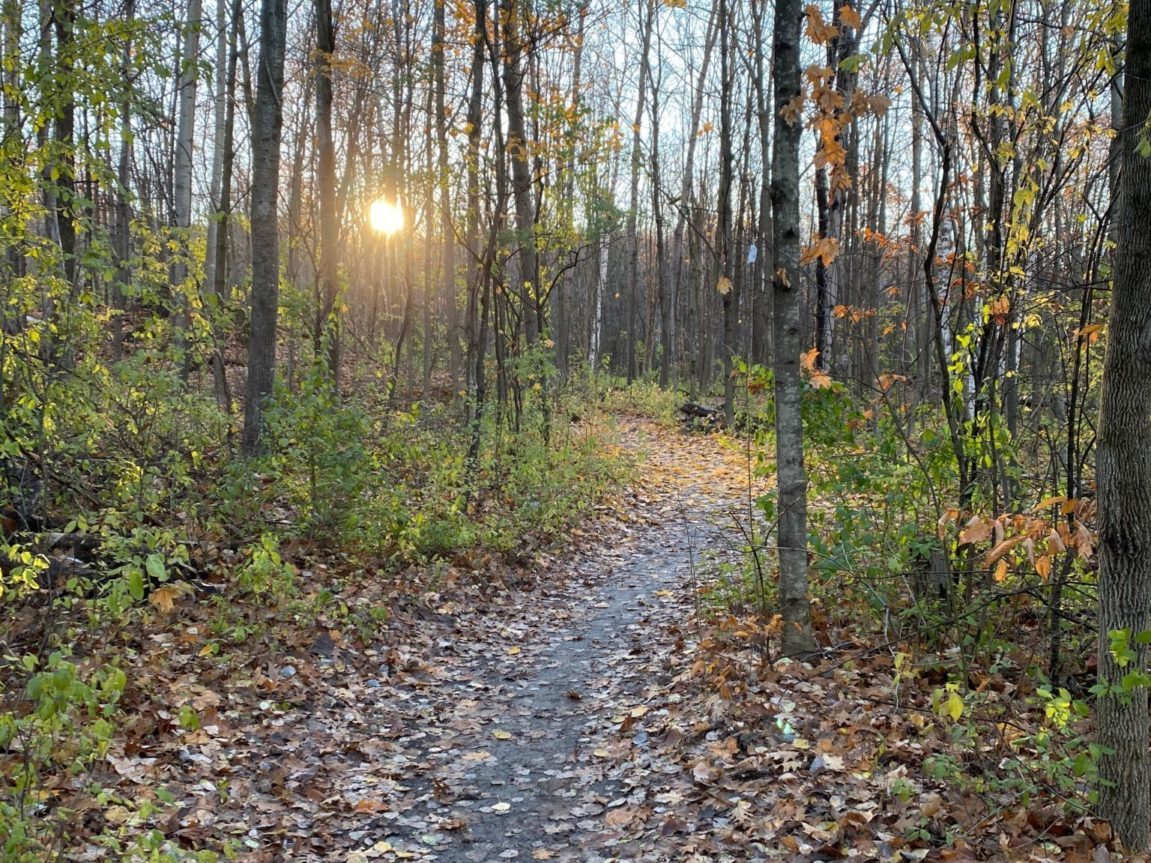 By far one of the most popular activities, hiking continues on three-season trails until snow starts to accumulate. As a safety precaution and to protect the trails, users are expected to turn back if a trail is soggy, and to comply with all existing closures.
One small reminder: With the seasonal closure of the parkways, some trail starting points are no longer accessible by car. Please check the trail map to find a trail and nearby parking lot, or hike from a location where the starting point can still be reached by car, like the Sugarbush or Lauriault trails.
Are you one of those people who never leaves home without your four-legged friend? Leashed dogs are allowed on most three-season trails until the end of November, weather permitting. Once the Park enters winter mode, you will have to stick to one of the four trails open to dogs year-round.
Do you live in Ontario and would rather stay closer to home? The Greenbelt trails offer great opportunities to connect with nature, and are accessible to walkers and hikers of all levels. Check them out and see for yourself!
At this time of year, Gatineau Park parkways are truly outstanding for cyclists: wide, paved roads surrounded by nature — and no cars! However, although the parkways are closed to motor vehicles in the in-between season, it's still important to be cautious: our teams are working in the Park to get ready for winter. And remember that Park wildlife takes priority, so be careful and respectful at all times.
Care and consideration are also important when it comes to the rules of the road (which also apply to bicycles) and public health guidelines. Keep in mind that you might encounter service vehicles, workers and equipment on the parkways.
For mountain bikers, it is still possible to use the trails for this activity until the end of November, weather permitting. During the off-season, the trails are particularly vulnerable to erosion. Use them only if they are dry and in good shape.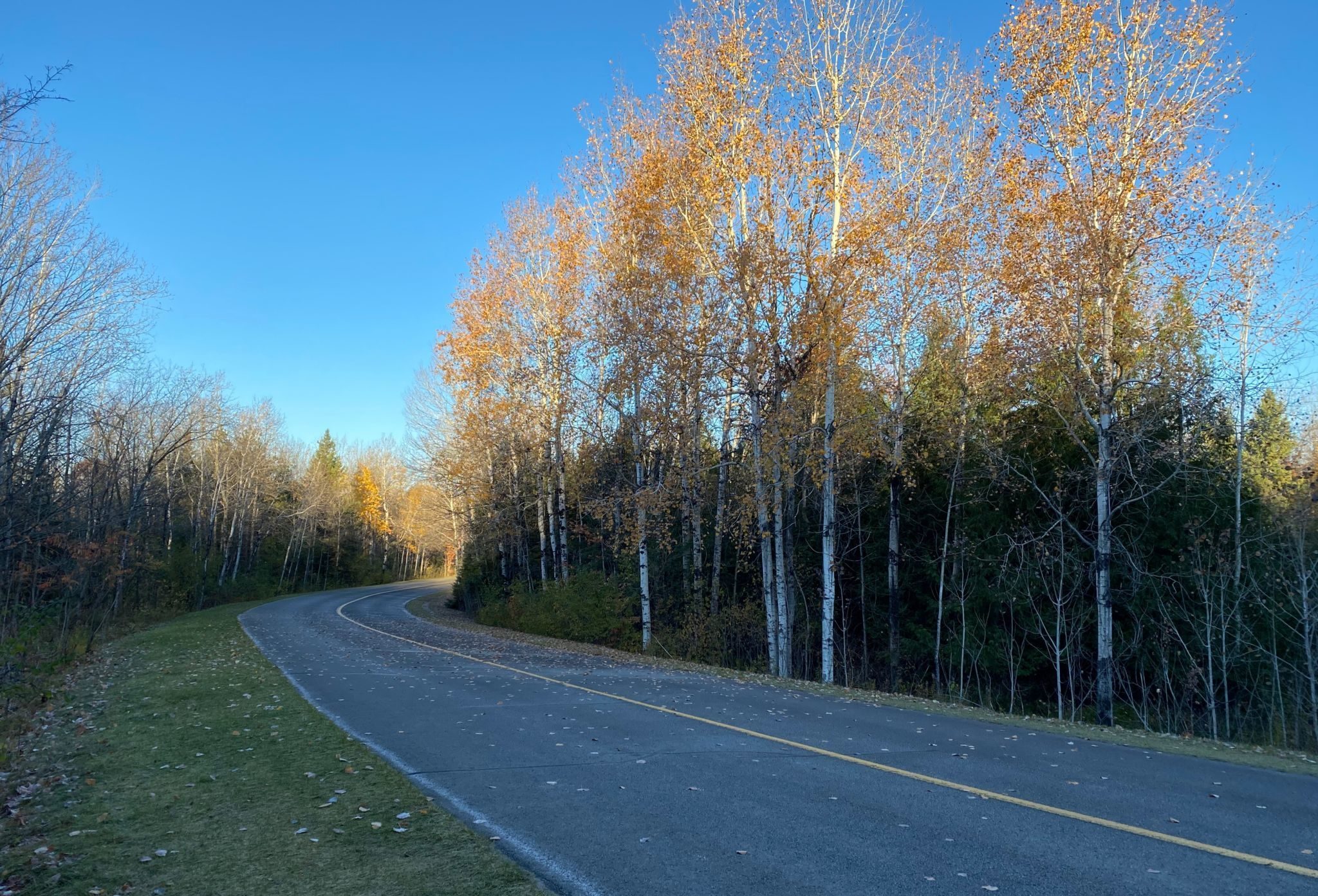 In-line skating and roller skiing are prohibited on any roadway when the road is open to motor vehicles. Because of the rehabilitation work being undertaken on Chemin du Lac-Meech, the North Loop of the Gatineau Parkway is periodically closed to these activities, as cars are being detoured along this part of the parkway during the work.
The Gatineau Park parkways are officially closed to motor vehicles for the entire winter season starting October 25. They reopen in May, as soon as conditions permit.
Obey the speed limits, be considerate when passing and yield to slower users. Stay alert on the parkways, where there is a chance you will encounter workers and service vehicles.
In parking lots and on the trails, follow public health guidelines: avoid gatherings, and keep a two-metre distance from other users.
The key to fully enjoying the Park is respect: for facilities, for other uses and for nature. Follow the seven principles of outdoor ethics.
Take care of your physical and mental health. Get outdoors often to recharge your batteries in nature — in Gatineau Park or the Greenbelt.
And now, a word about winter!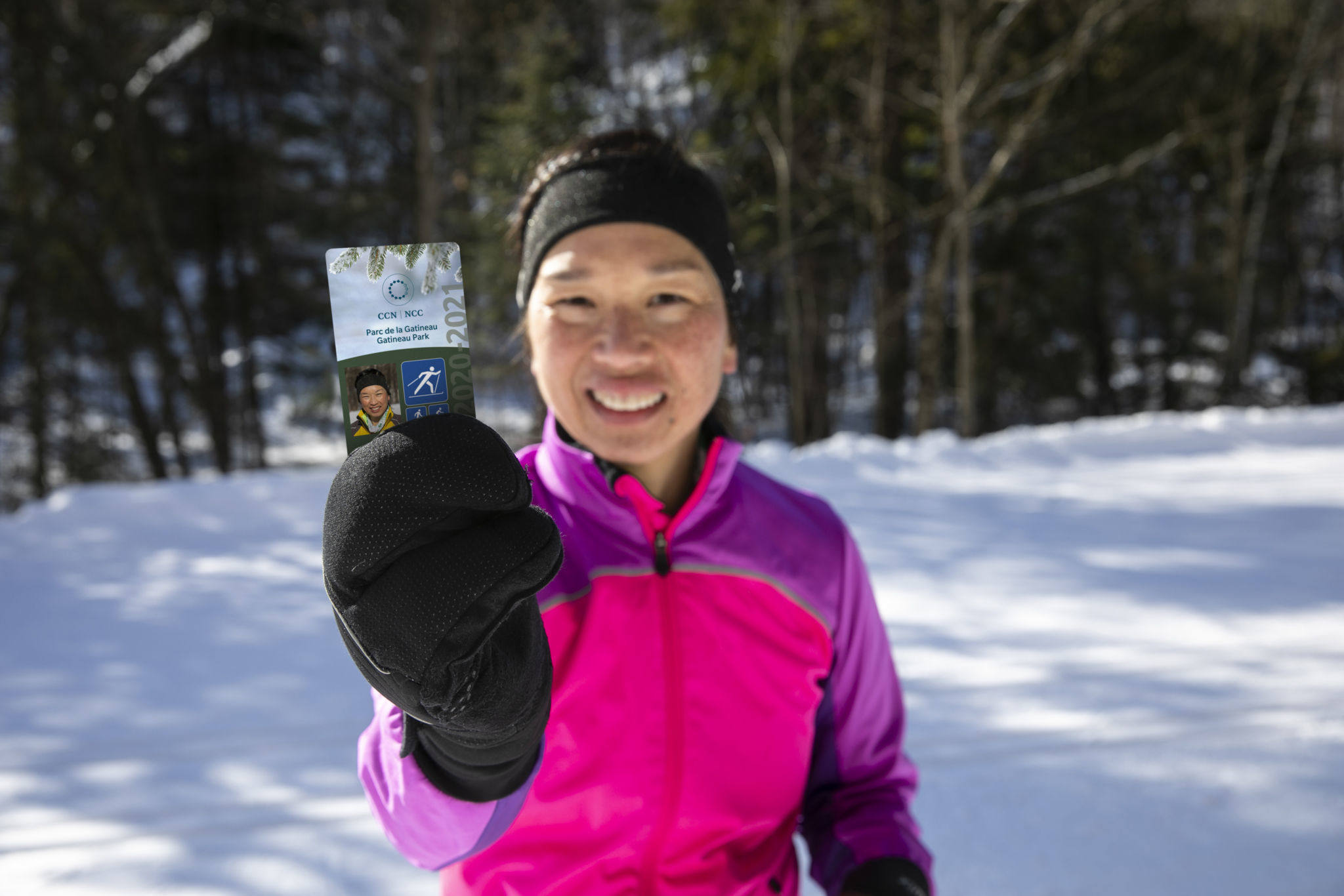 No discussion of the in-between season would be complete without getting a bit excited — even just a little bit — about the coming winter! Do you share our enthusiasm? Be among the first to hit the snowy trails and parkways by purchasing your season pass for cross-country skiing, snowshoeing or snow biking. The pre-sale rate is in effect until November 22.
Are you a true fan of winter? Soon, it will be time to reserve for winter camping and accommodations in Gatineau Park. Reservations open in mid-November. Avoid disappointment. Subscribe to our newsletter to keep up with the latest info!