Estimated time to read: 2 minutes
The 2019 tulip season is over!
The information presented in this blog pertains to the 2019 tulip season. Content remains available for research or reference purposes.
As a landscape architect at the NCC, I work with my team to plan and design the tulip displays that celebrate the enduring friendship between Canada and the Netherlands. People often ask me if I have a favourite tulip. The truth is that we plant close to one million tulips of 100 varieties, and I can't pick just one.
Here are my top 10 Instagram-worthy tulips blooming this year in the Capital.
Wonder Club: This is called a bouquet tulip, and each bulb produces seven or more flowers of various sizes. You will see a layer of dense flowers floating atop the green leaves. Their golden yellow petals are accented with irregular red flames.
Tom Pouce: This sturdy mid-season triumph tulip has a uniquely strong stem. Its creamy yellow base with bright hot pink tops makes it look like a sweet lollipop. Definitely eye candy!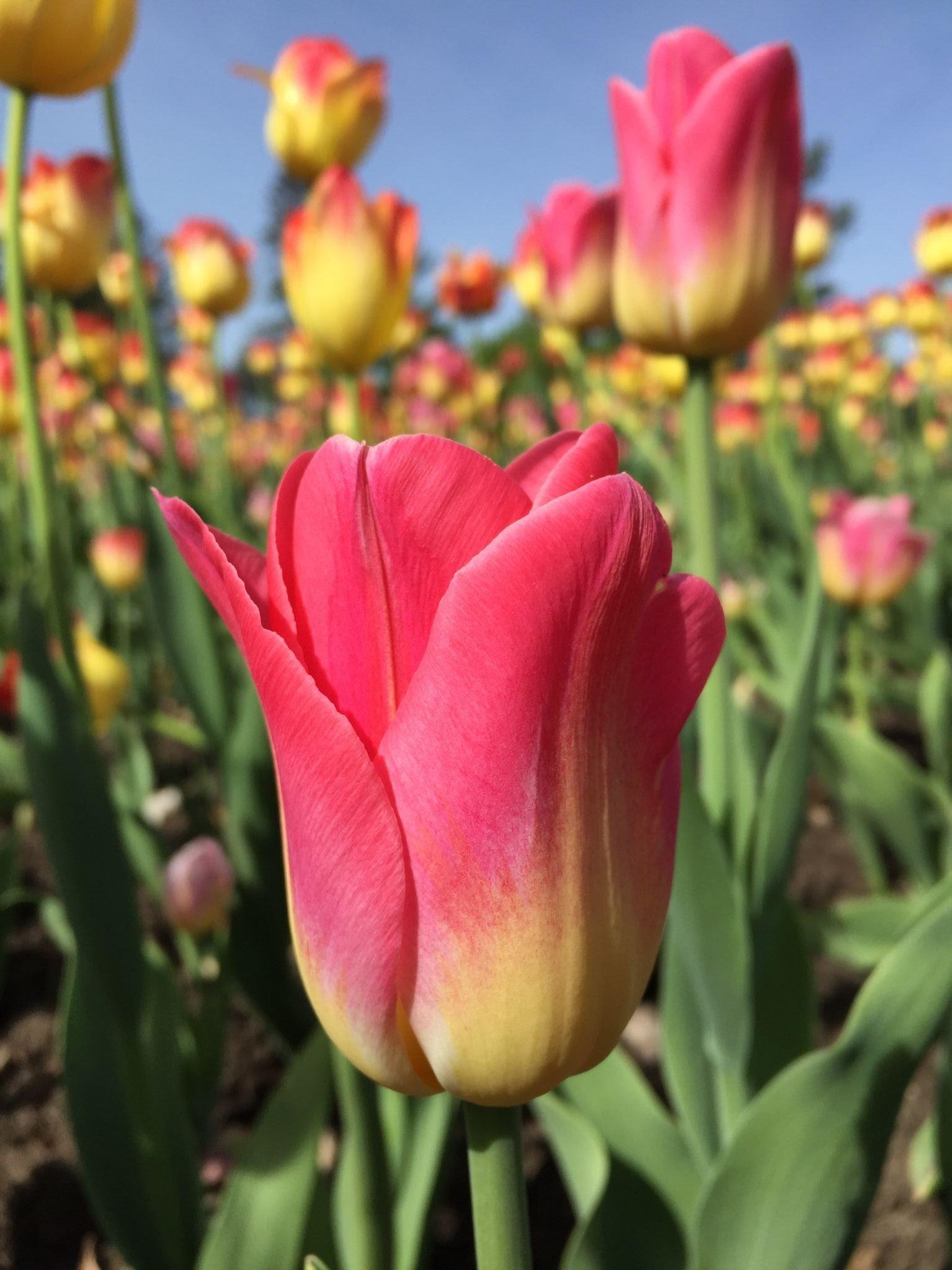 Wellington Park
Whispering Dream: I love this mid-season, lily-flowered tulip, because it blooms like a star in the sunshine and closes up at night. It has a smooth ivory cream base with pinkish red pointy tips.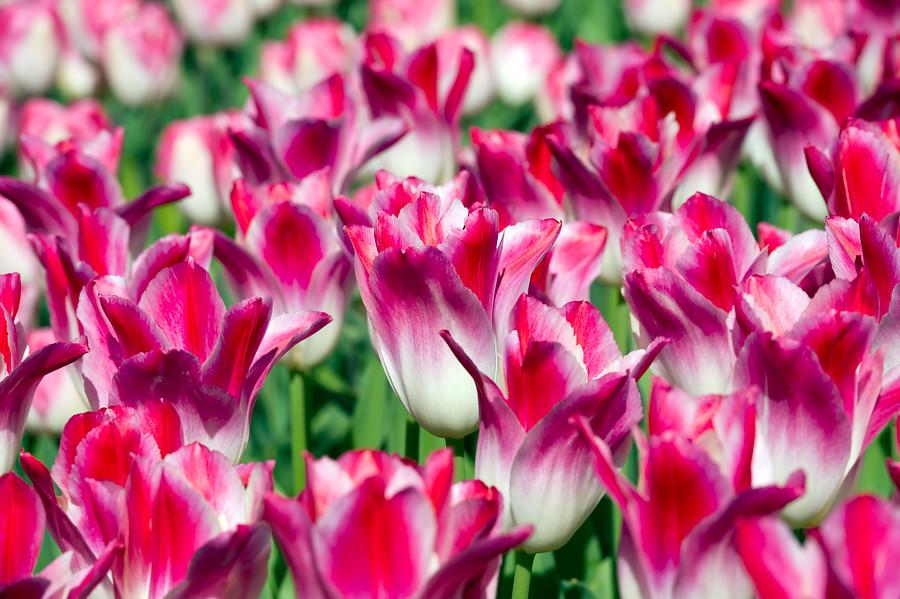 Canadian Museum of History
Pep Talk: This is a one-of-a-kind tulip that blooms in a very wide range of colours. One year, a bulb can produce a pink and dark red flower and, the next year, it may be creamy white.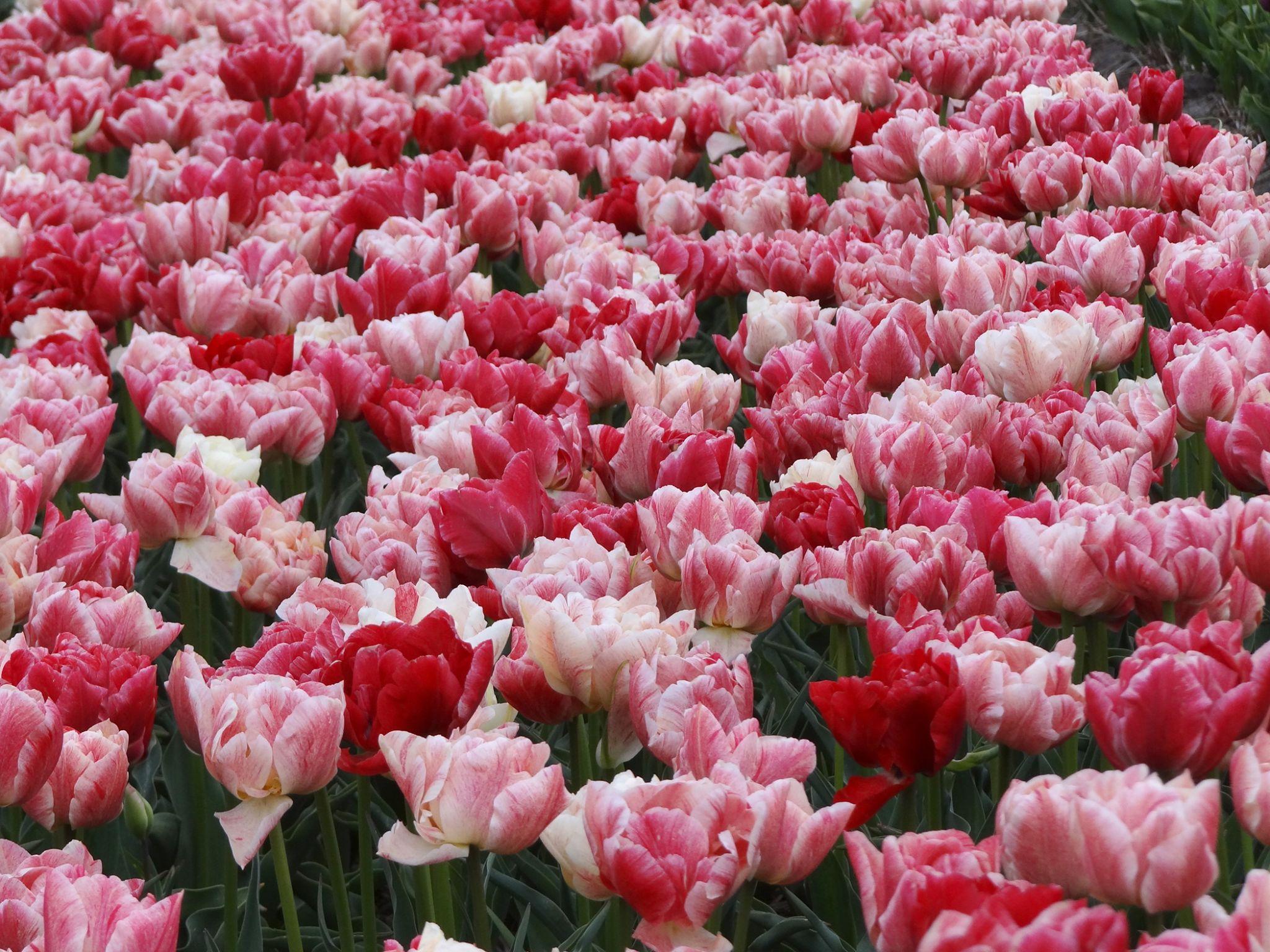 White Chocolate: This mid-season triumph tulip is from a Canadian-grown bulb. It has a traditional upward bell-shaped flower in a solid creamy white colour. The name says it all: it looks delicious!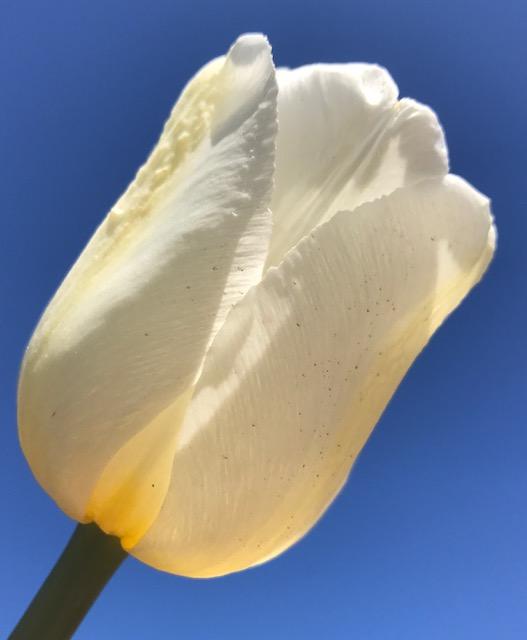 Blushing Belle: This tulip is nicely paired with white chocolate tulips. I love adding this tulip to our beds, because it is solid hot pink, long-lasting and elegant.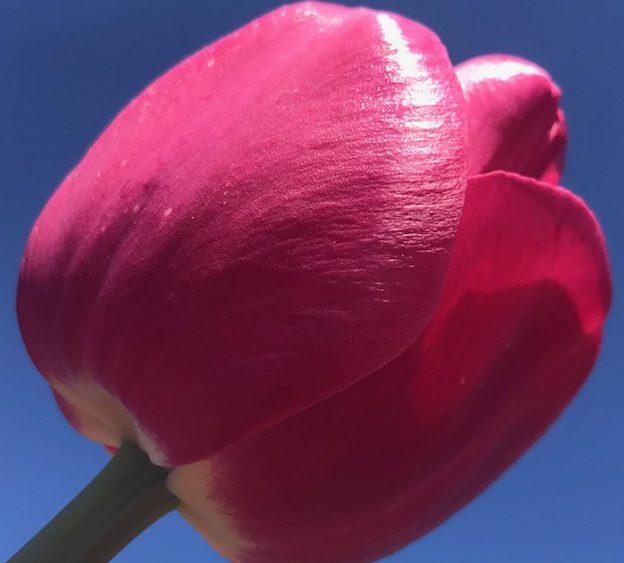 Marilyn: I'm very fond of the whimsical look of lily-flowered tulips. This one has paper white pointy petals with a raspberry red stroke that starts at the base. When the wind blows, the tall stems make it look like a flock of birds ruffling and fluffing their feathers.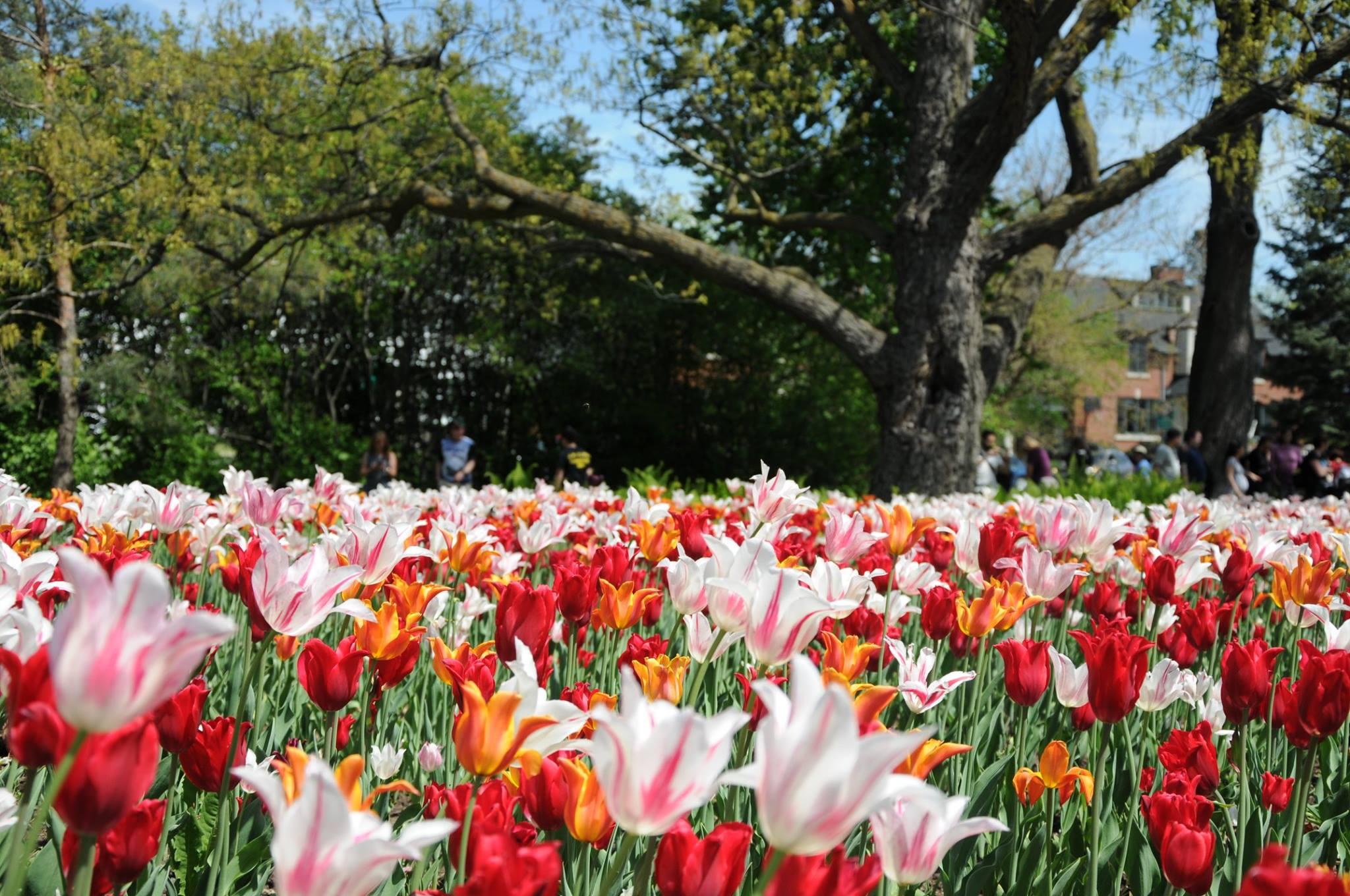 Amazing Parrot: One of the most dramatic-looking tulips on my list, this late-season tulip belongs to the parrot group. The petals are feather-like in a mix of colours: purplish violet, and pink with cream and orange edges. They then mature to orange-red blooms. I especially appreciate that no two of these flowers look the same.
Secret Perfume: This double-early peony tulip is citrus yellow and cream-coloured. It blooms with pleated multi-petals and has a beautiful sugary sweet scent. It is definitely one of my favourite fragrant tulips.
China Town: This long-lasting mid- to late-season viridiflora tulip has pale peachy pink petals with silvery green feathering and distinctive white edges. The leaves are also silvery green, with a soft cream-coloured border. I love that they look like pretty paintbrushes to me.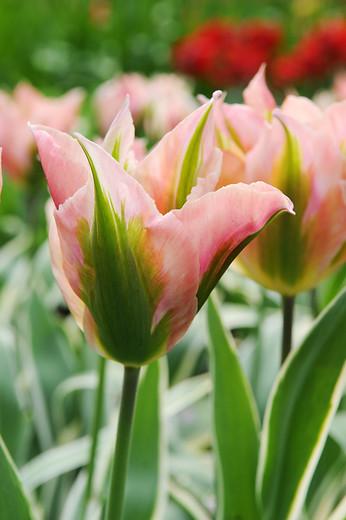 Share a photo of your favourite tulips by tagging the NCC on Instagram.