Addition of documents to the shared folder for Site 2: Parkdale Node (south shore of the Ottawa River)
Students who have registered for Site 2: Parkdale Node, please note that documents were added to the "CAD" folder within the parent folder "Site 2 Pôle Parkdale Node," which was shared with you upon registration.
Description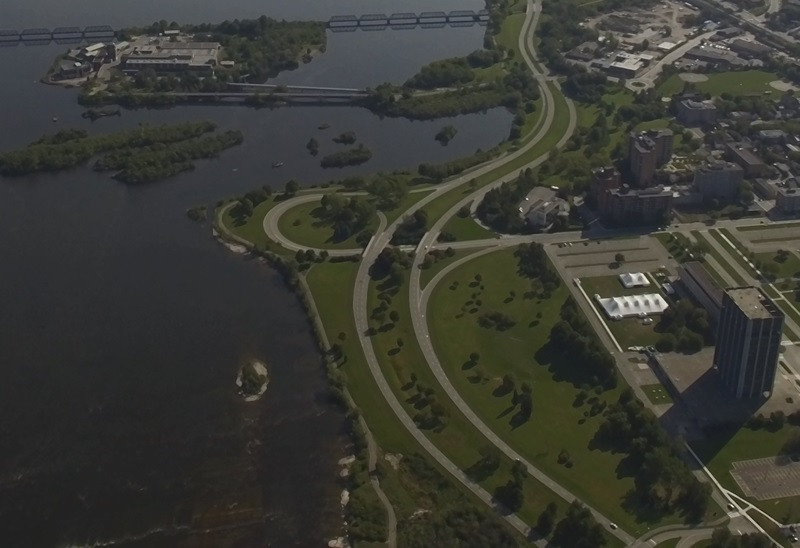 The Parkdale node is located in a section of the riverfront park that marks a transition from the urban character of the Capital core toward the more natural setting found at Mud Lake. The site offers beautiful views of the Ottawa River, the Capital core area and the Gatineau Hills to the northwest. A challenge in this area is that the parkway represents a barrier to safe access to the shoreline. To the immediate south and west of the subject site is the Tunney's Pasture federal employment area. The master plan for Tunney's Pasture will guide the area's transformation to a vibrant, mixed-use neighbourhood, founded on best practices for transit-oriented development.
The long-term concept for this area proposes to reconfigure the intersection of the parkway at Parkdale Avenue, which would result in increased park space, and create the potential for park facilities and animation opportunities. The area is located within Sector D of the Ottawa River South Shore Riverfront Park Plan.
Note: Proposals should align with the broad direction suggested by the Ottawa River South Shore Riverfront Park Plan, but not be limited by the conceptual illustrations.
The challenge
How do we transform this space from a 1960s on-ramp to a 2019 destination?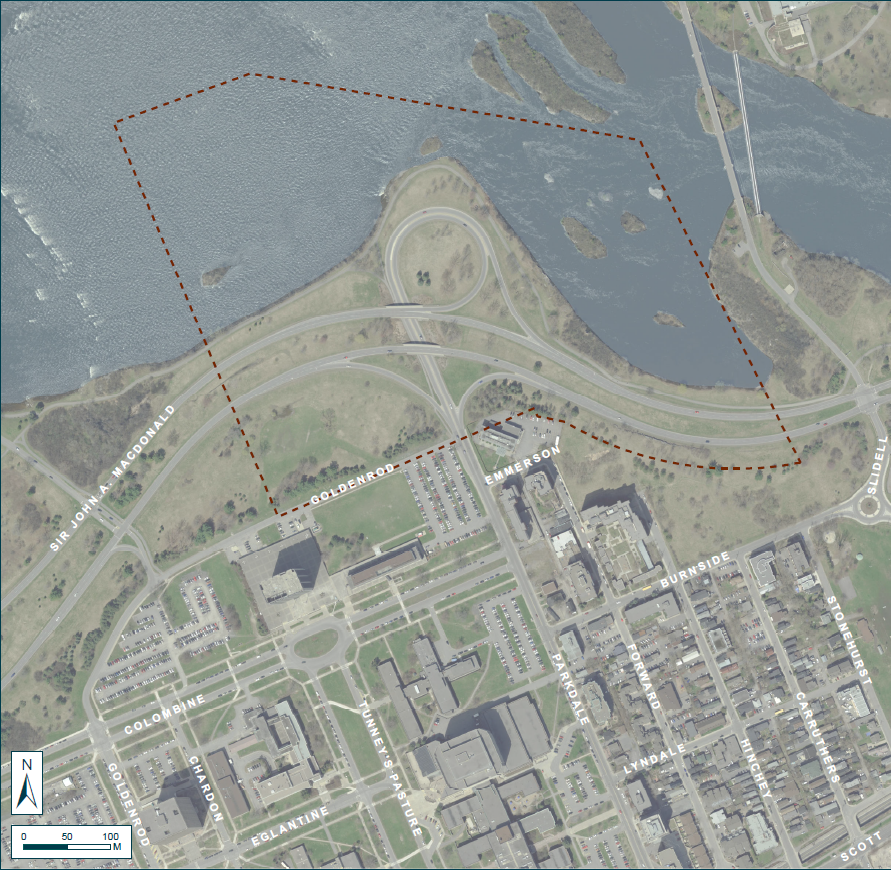 PROPOSALS SHOULD address the following:

Explore how to reclaim underutilized green space through a reconfiguration of the transportation infrastructure network.

Create new opportunities and amenities for public use and enjoyment.

Take into account the proposed mixed-use redevelopment of the Tunney's Pasture campus

Respect the natural character of the Lazy Bay Archipelago and the ecology of the surrounding riverfront.