Description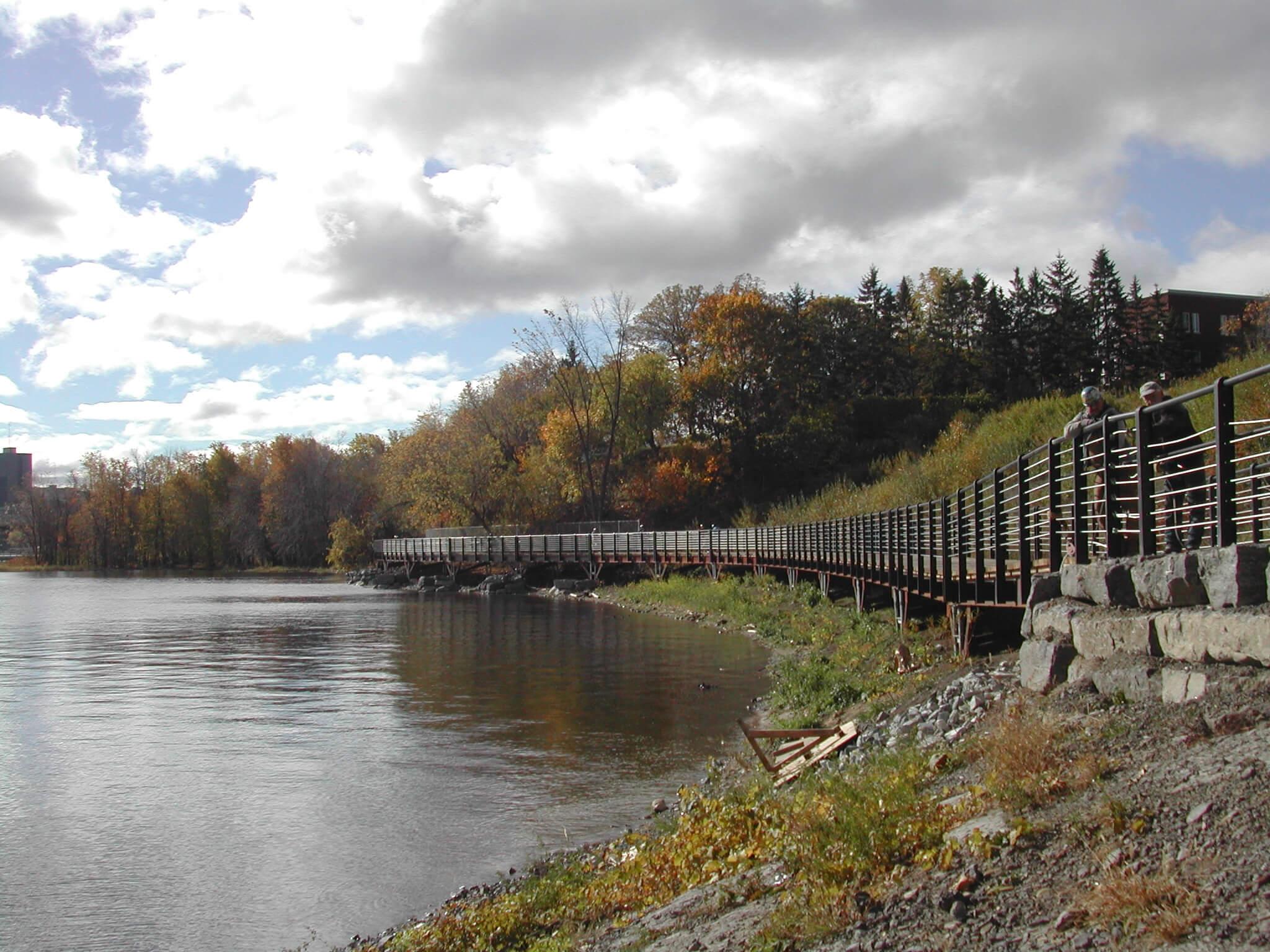 Jacques-Cartier Park South is one of the major urban parks on Hull Island. It has large open spaces and wooded areas along the riverfront. It is located at the head of the Alexandra Bridge, and is linked to the Canadian Museum of History by a pathway under the bridge. The park and river are not very visible from the street because of the facilities at the southern end of the park and the dense vegetation surrounding these facilities. The adjacent urban sector is predominantly residential. The entertainment areas of downtown Gatineau do not link directly to the park.
The park is a highly sought-after site for events. The periods during which set-up and teardown of the equipment needed for events, as well as the time allocated for surfaces to recover, prevent public access to the park and the river, have an impact on the land quality, and reduce public interest in spontaneously using the park at other times. The land is intentionally left as open space, which means that there are few permanent amenities to promote its everyday use. However, the park also features the Charron House heritage building, which hosts cultural activities and contributes to the character of and public interest in the site.
This area comprises Sector C within the Ottawa River North Shore Parklands Plan.

The challenge:
How do we reinvigorate this urban park space at the heart of the Capital realm?


PROPOSALS SHOULD address the following:
Improve connections, visibility and relationship to the surrounding urban context.
Create new public services and amenities that will animate the site, year-round during the day and into the evenings.
Capitalize on the waterfront and boating activities.
Accommodate functional needs such as parking, boat launch and event spaces.