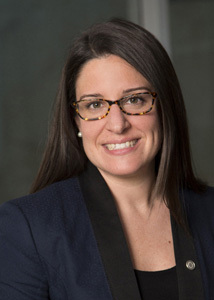 Tanya Gracie is recognized as an engagement specialist for democratic organizations, primarily within the Canadian co-operative sector. She currently serves as a policy lead for the Public Policy Forum (PPF), a non-partisan applied policy organization, which works with all levels of government and the public service, the private sector, labour, post-secondary institutions, non-governmental organizations, and Indigenous groups to improve policy outcomes for Canadians. Her role at PPF is to develop, convene and implement multi-stakeholder dialogue projects.
Tanya is also the board chair of Your Credit Union in Ottawa and Cornwall, where she has served as a board member since 2010. Further, she serves as the vice-chair of the Credit Union Directors' Forum Executive Committee, an annual director development forum delivered for Ontario credit union directors by credit union directors.
Tanya obtained an Executive MBA in 2017 from the University of Ottawa's Telfer School of Management, where she focused on developing her expertise in governance, human capital, innovation and entrepreneurship. She also has a bachelor's degree in Psychology and Global Studies from Wilfrid Laurier University and a master's degree in Community Economic Development from the University of Southern New Hampshire.