As the official gardener of Canada's Capital, the NCC is responsible for designing the beds and planting close to one million tulips of 100 varieties, in 120 flower beds, across 30 different locations. Some key sites:

Olympic Garden
Canadian Museum of History
The most spectacular display of tulips is in Commissioners Park by Dows Lake, where 250,000 tulips of 60 different varieties bloom in the park's 30 flower beds.
More on tulips and their history

The NCC extends the tulip season by using early, mid-season and late-blooming tulips. The map below will help you identify the many locations of our NCC tulip beds. Then use the Tulip Meter to time your visit. To learn more about the tulip tradition and the friendship that links the Netherlands and Canada, please visit the "Tulip Legacy" Exhibit, presented by Canadian Heritage and the website of the Canadian Tulip Festival.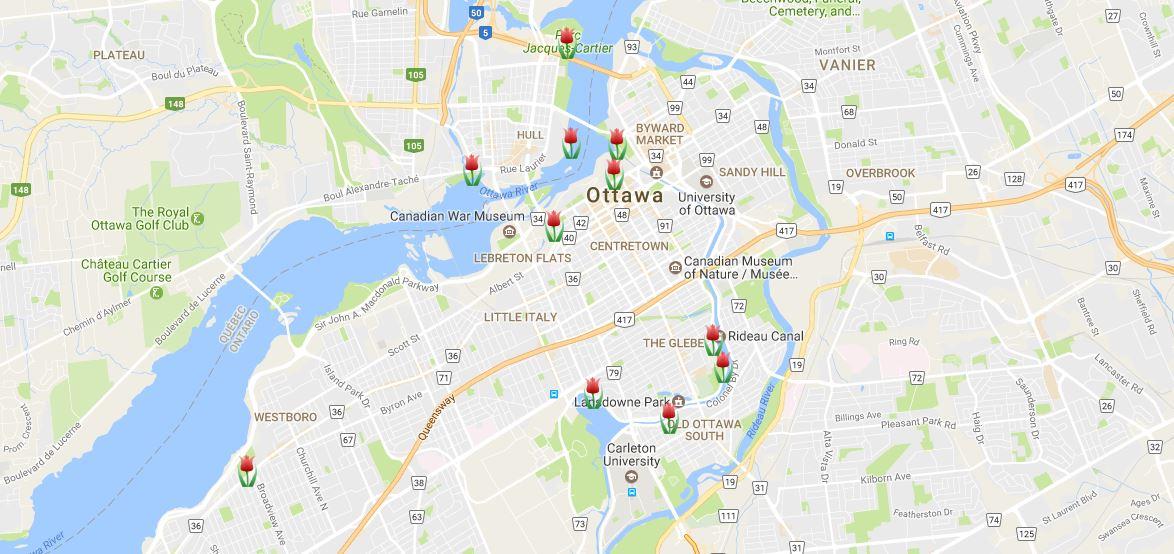 Documents