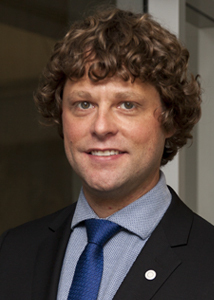 Cédric Pelletier
Conseiller en communications stratégiques
Saturday, January 12, 2019
8:00 am
Canada's Capital Region — The National Capital Commission (NCC) is pleased to inform the public that the last 600-metre section of the Rideau Canal Skateway, from the Rideau rest area to the Laurier Bridge, will open at noon tomorrow, Sunday, January 13, 2019. With the opening of this section, the entire Rideau Canal Skateway will now be officially open.
Managed by the NCC since the 1970–1971 season, the 7.8-kilometre Rideau Canal Skateway receives an average of close to one million visits every year, with an average of 21,000 visits each day that it is open.
The NCC officially launched the 49th season of the Rideau Canal Skateway on Sunday, December 30, with the opening of a 2.7-kilometre section between the Pretoria Bridge and Bank Street Bridge. It opened another one-kilometre section on Friday, January 4, bringing the total to 3.7 kilometres. Then, after having to close the Skateway due to poor weather conditions, it reopened 7.2 kilometres of the Skateway on Friday, January 11. The last 600 metres will be accessible to skaters tomorrow.
Quick facts
The Skateway is one of six Winterlude destinations. The 41st edition of this flagship event in Canada's Capital Region will take place from February 1 to 18, 2019.
Parks Canada is currently undertaking repair work on the concrete walls of the Rideau Canal along Echo Drive, between Main Street and the University of Ottawa. In order for this work to proceed, a temporary Skateway entrance and stairs, with benches on the ice surface, were added at Main Street. The entire Concord rest area — including the changing and washroom facilities, concessions, entrance and stairs to access the ice surface — will not be available during the 2018–2019 skating season.
Partners and sponsors
The NCC proudly thanks Parks Canada, which maintains and operates the Rideau Canal.
The NCC is grateful for the support of the Ontario Lottery and Gaming Corporation (OLG), presenting sponsor of the Rideau Canal Skateway. The NCC would also like to thank the following sponsors for their support: Nokia, Pepsi, BeaverTails® pastries, Access Storage, Cubeit, the Friends of the Rideau Canal Skateway, Cityscape, Telus, the Professional Institute of the Public Service of Canada / ServicePlus and Canal Ritz restaurant.

Links
Rideau Canal Skateway: The World's Largest Skating Rink
Stay connected
Follow us on Twitter, Facebook and Instagram.
For more information about the Rideau Canal Skateway, please contact the NCC at 613-239-5000, 613-239-5090 (TTY), 1-800-465-1867 (toll-free) or 1-866-661-3530 (toll-free TTY).
Media information :
Cédric Pelletier
NCC Media Relations
613-239-5678, ext. 5709 (office)
613-852-2804 (cellular)
cedric.pelletier@ncc-ccn.ca
Jean Wolff
NCC Media Relations
613-239-5678, ext. 5703 (office)
613-797-0279 (cellular)
jean.wolff@ncc-ccn.ca