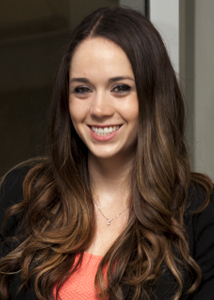 Dominique Huras
Strategic Communications Advisor
Friday, May 17, 2019
12:00 pm
After a long winter and a late spring, Gatineau Park is opening for the summer on May 17. Come and enjoy a unique experience, and connect with nature in Gatineau Park, just minutes from the downtown Capital Region. Whether you like hiking, camping, discovering our history and heritage, bike riding, or taking scenic drives, Gatineau Park has something for everyone.
Gatineau Park's parkway network (Gatineau, Champlain, Fortune Lake and Mackenzie King), will reopen to motor vehicle traffic, on Friday, May 17, at noon. The Philippe Lake Parkway and the La Pêche Lake access road will reopen in the early morning on May 17.
The Gatineau, Champlain and Fortune parkways offer more than 30 kilometres of scenic routes, and provide access to recreational and nature interpretation sites such as Pink Lake, Champlain Lookout, Huron Lookout, King Mountain and the Mackenzie King Estate.
Gatineau Park's parkways and access roads are sometimes closed to cars and other motor vehicles to support recreation in the Park. Please check the website to plan your route.
New this year: Gatineau Park parkways (Gatineau, Champlain and Fortune Lake) will be closed to motor vehicles at night as part of a new, recently announced pilot project. The parkways will close approximately 30 minutes after sunset, and reopen beginning at 8 am the following morning. This is part of a multi-pronged approach to manage activities and traffic on the parkways in Gatineau Park.
Share the road: Courtesy and consideration are essential to ensure everyone's full enjoyment of the parkway network, and to maintain road safety for hikers, cyclists, motorcyclists and other motorists. Quebec traffic laws apply on Gatineau Park parkways. Also, please bear in mind that animals often venture out of the woods and could be crossing the road just around the next curve. Be alert for the presence of maintenance vehicles on the parkways, and respect all signage in the Park.
On May 17, the Mackenzie King Estate also opens for the season, which runs until October 20, 2019. This 231-hectare country estate belonged to Canada's 10th and longest-serving prime minister, William Lyon Mackenzie King. After spending almost 50 years (1903–1950) beautifying and expanding his property, King bequeathed his cherished estate to all Canadians.
The Estate will be open at the following times:
* The museums are closed on Tuesdays, but the grounds remain open to the public.
Extend your outdoor adventure, and spend the night in Gatineau Park — just minutes from downtown Ottawa–Gatineau. Nestled in the heart of a vast conservation park, campsites and ready-to-camp units are the perfect getaway from the daily routine, in any season.
Take advantage of reduced weekday rates on ready-to-camp units. Reserve as soon as possible for a better selection of dates and sites. The 2019 summer camping season runs from May 17 to October 14.
Campers can also take advantage of exclusive offers, discounts and gifts from over 15 local businesses and attractions near Gatineau Park.
Satisfy your taste for adventure with a wide range of outdoor activities, such as swimming, walking or hiking, biking, rock climbing, canoeing or kayaking, exploring the Lusk Cave, visiting the Mackenzie King Estate, or taking part in a nature interpretation program.
Rent canoes and other small boats at Philippe Lake and La Pêche Lake. Visitors can also bring their own non-motorized boat; boat launches are located at Meech Lake (P12 McCloskey), Philippe Lake (Parent Beach) and La Pêche Lake.
Rent mountain bikes at the Philippe Lake camp store. Rentals include helmets.
Protecting and preserving ecosystems are Gatineau Park priorities. The National Capital Commission (NCC) encourages people to enjoy outdoor activities that respect the environment. Help protect Gatineau Park, and check out our website to ensure a pleasant and safe visit.
The NCC would like to express its appreciation to Services récréatifs Demsis inc., whose team continues to provide remarkable work in delivering Gatineau Park's recreation and maintenance services.