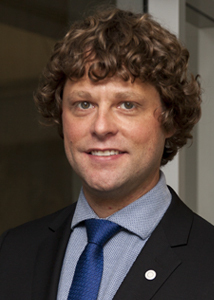 Cédric Pelletier
Conseiller en communications stratégiques
Tuesday, June 20, 2017
7:00 am
The Algonquins of Pikwakanagan First Nation and the Omàmiwininì Pimàdjwowin (The Algonquin Way Cultural Centre), in partnership with the National Capital Commission, officially opened the Kabeshinân Minitig (Victoria Island) Pavilion today in the Stone Annex at 150 Middle Street. It is one of the NCC's Confederation Pavilions marking Canada's 150th anniversary.
The Kabeshinân Minitig Pavilion will be open during the summer months of 2017. Visitors will be able to see local archaeological artefacts that bring to life the history of the National Capital Region as an important gathering and trading centre for the Algonquin Nation.
The exhibit will also showcase Indigenous visual arts and fine crafts representing today's vibrant cultures. These works of art, available for purchase, will incorporate both ageless techniques and contemporary designs. Various activities such as beading, drumming and drum making, basket making, and birch bark crafts will also be offered on site.
The Kabeshinân Minitig Pavilion is open to the public from September 5 to October 1, Tuesday to Friday, noon to 7pm and Saturday and Sunday, 10 am to 7 pm. And from October 3 to November 4, Tuesday to Friday, 3 pm to 9 pm and Saturday and Sunday, 10 am to 10pm.
The NCC's Confederation Pavilions—a series of underused but architecturally significant buildings brought back to life by NCC partners to celebrate Canada 150—are welcoming residents and visitors during 2017.
QUOTES
The National Capital Commission is proud to partner with the Algonquins of Pikwakanagan First Nation and its Cultural Centre to revive the Stone Annex at 150 Middle Street as the Kabeshinân Minitig Pavilion, a new meeting place to discover the Capital's rich Algonquin heritage during Canada's sesquicentennial.

Dr. Mark Kristmanson, Chief Executive Officer, National Capital Commission
On behalf of the members of the Algonquins of Pikwakanagan First Nation and our Cultural Centre, Omàmiwininì Pimàdjwowin, I am very pleased to announce that we have worked out an arrangement and lease with the National Capital Commission for the refurbished Stone Annex at 2 Timberslide Street, on Victoria Island. At this location, we will be contributing to Canada's 150th anniversary by educating visitors on Algonquin history in the Ottawa Valley and showcasing Indigenous artists' work and talent from across the country. We welcome everyone to come visit our pavilion and learn more about Algonquin history as well as our modern-day presence in the Ottawa Valley.

Kirby Whiteduck, Chief of the Algonquin of Pikwakanagan First Nation