Tuesday, January 29, 2019
7:00 am to
Monday, February 4, 2019
5:00 pm

There will be temporary closures on the Greenbelt Pathway East, between Bank Street and Albion Road, from January 29 to February 4, 2019, between 7 am and 5 pm, to allow the removal of 966 ash trees affected by the emerald ash borer. Dead trees of other species may also be removed to improve access and allow for a safe work environment for the crew undertaking the work.
Signage will be in place, and the site will be secured at the perimeter.
The National Capital Commission (NCC) urges pathway users to exercise caution, respect working crews and equipment, and obey signage and flag persons on-site.
This work is part of the NCC invasive species management strategy and emerald ash borer management program.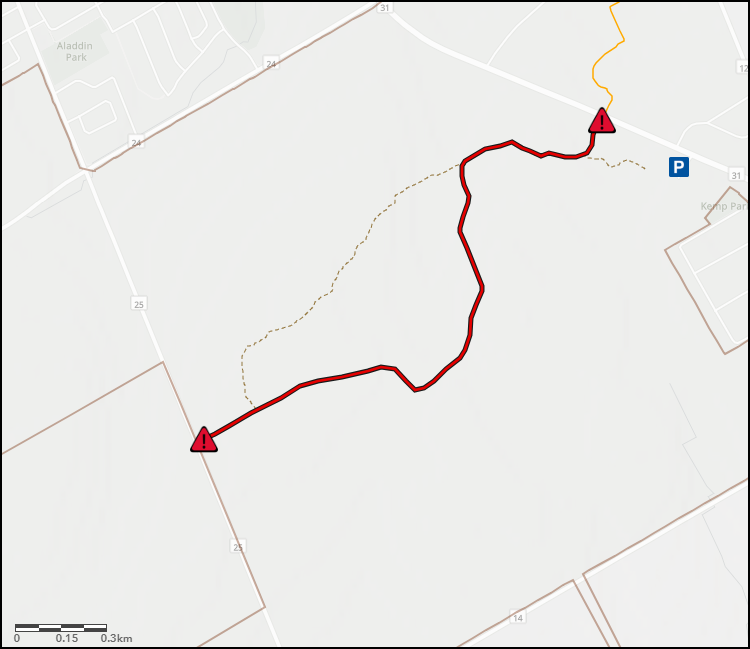 Next steps
The corridor will be re-evaluated in the spring.
Links